Present Anything™ & Present Anything 2.0™
"You can speak well if your tongue can deliver the message of your heart."  John Ford
Present Anything™
Change leadership: Presenting so your audience hears you
Great stories don't appeal to logic, but they often appeal to our senses." Seth Godin
Do you ever get asked to deliver a presentation and worry that you'll bore the audience?  Or perhaps you don't know where to start … or stop?  Or maybe you get so caught up in the fear of public speaking, your expertise and knowledge goes unheard or unrecognised?
Perhaps you have a team who need to present to clients and you want to raise their game.  Or you're leading a change program and want to increase your ability to communicate, and inspire the team with your vision.
Our Present Anything™ training is specifically designed to bring a culture-led focus to any presentation while empowering people to be true to themselves and deliver an experience audiences will remember.
Once you've attended Present Anything™, you are ready for Present anything 2.0™.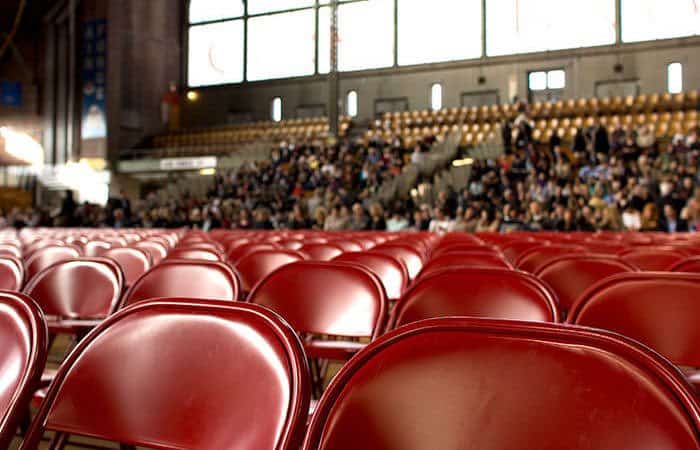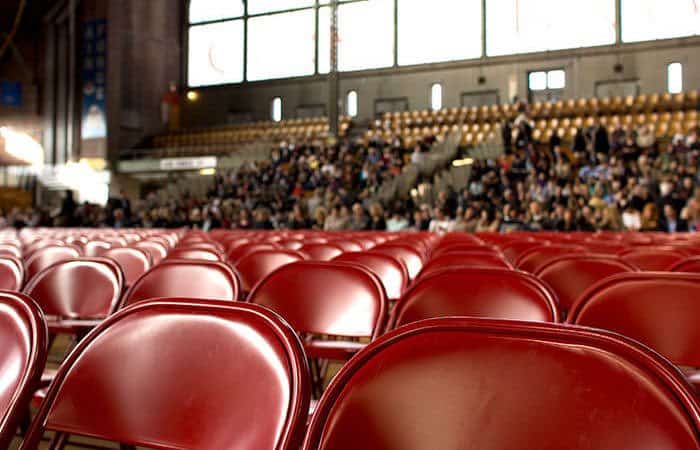 Present Anything 2.0™
Change leadership: Presenting so your audience hears you
Once you've attended Present Anything™, you are ready for Present anything 2.0™.  You already know the importance of tapping into the trust centre of the brain.  To lead with culture and your why, you connect with your audience by balancing the rational and emotional levels so your audience want stay and play.
You know how important it is to understand your audience and you know that there are different energy styles that will relate to different words and different levels of detail.
And you know how to create a presentation in such a way that you take in all the learning styles of the room – and are able to remember it with no notes.  Genius.
In Present Anything 2.0™, it's time to take your presentation beyond an audience's expectations. It's time to ice the cake and finesse the art of presenting.
Over the two days you will practice, practice, practice in a nurturing environment where you receive individual live feedback from our certified trainers so you become the speaker you were always meant to be.
By the end of Present Anything Day 1 you will know the secret of:
grabbing and keeping your audience's attention
make your passion contagious to your audience – bring your culture with you.

create and sustain your audience's interest – know which part of the brain you need to communicate with.

understand the learning styles of your audience and how to engage them.

understand and speak your audience's language and preferences
creating material which hits the mark
have a consistent methodology that you can follow for a successful result each and every time, that works for you AND your audience

solve the problem of not knowing where to start (or where to stop) when creating your material

prepare your content quickly when an opportunity to talk comes knocking

stop killing your audience with too much information 
presenting with ease and confidence
look like a genius by presenting with no notes 

be rid of any reliance on scripts, PowerPoint, Keynote or other apps

change your emotional state so you can present and influence the audience like top speakers do (so you can enjoy the speaking opportunity rather than endure it)

bring balance between your rational and emotional needs so you add even more influence as a speaker and create the change you want in your audience.
By the end of day 2 you will know the secret of:
understanding and developing language to impact your audience's experience
engaging language patterns that speak to the rational and emotional sides of the brain

learning how the language you use impacts the message you give
learning how to use your body language to add influence to the language you use
being who you need to be as a presenter – it's not just what you do that's important 

engaging everyone in your audience without being a lighthouse, and use your body position with purpose – without this technique you lose half the room

knowing how to move when presenting – and crucially how not to move (what you don't do is as important as what you do).
embracing the six archetypes and bring untapped energy to how your present
understanding the archetypes available to you and when to use them – you're losing most of your impact if you don't.

developing the nuances of blending archetypes, tone and body language – learn to speak to be really heard and make a difference.

harnessing the real power of language, stories, metaphors and the pause (leaving your audience wanting more)

resolving objections (before they are even voiced) and how to utilise everything that happens during your presentation to support your message
Present Anything and Present Anything 2.0 (ie Day 1 and Day 2) can be done back to back – or you can choose to split them up, although they need to be completed within 4 weeks for the maximum impact
You can only attend Present Anything 2.0 (Day 2) if you have completed Present Anything (Day 1)
Present Anything™ and Present Anything 2.0™ are perfect for individual leaders, team members and for teams who need to improve their communication and influence through delivering powerful presentations and keynotes.  
The insights can also be applied to all forms of communication, providing a robust framework to capture the attention of and engaging any audience in emails, web copy and more.
Other change leadership trainings available:
Julie Alexander
Passionate about creating workplaces that bring out the best in the people, and the best in each business, the force behind Changing Change International (CCI), and creator of Culture Incorporated™, is business executive Julie Alexander.
Julie is also an accomplished trainer who has a unique style that inspires action as well as learning. Participants leave the training with more than just tools and tricks - they leave with a whole new way of thinking and being, which means the doing becomes easy.  Creating a safe space for participants to explore, Julie is a sought-after expert facilitator who delivers fun, interactive and memorable trainings, keynotes and workshops.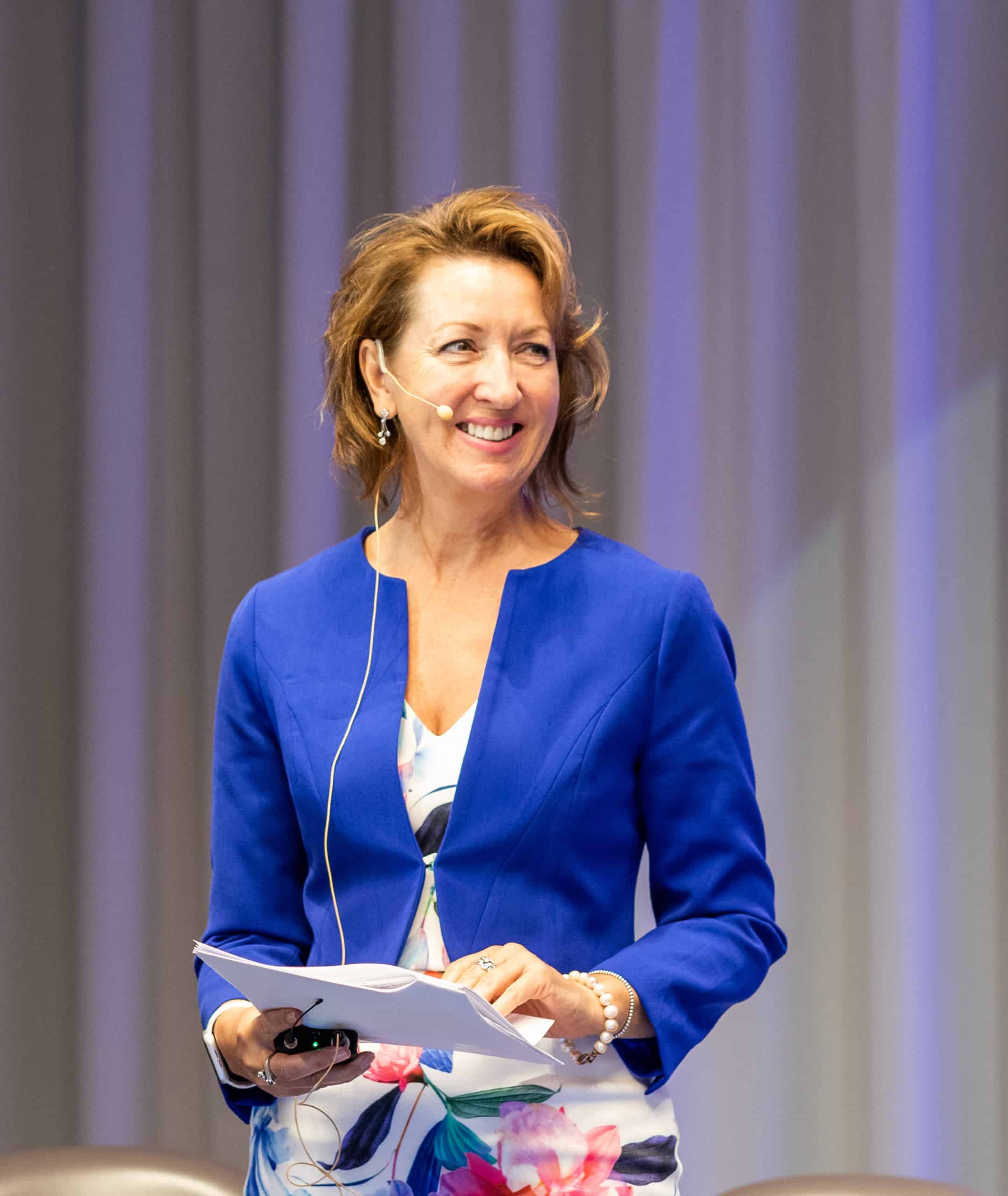 What our clients and participants say
"Julie has an amazing talent to communicate to people, breaking through their fears and really enabling them to truly believe in themselves, and their ability to fulfill their purpose and desires. Julie has been instrumental in the success of our launch into Australia."
"Engaging and great examples.  Fabulous insights.  One of my golden nuggets came from this presentation."
"Brilliant presentation. Very relevant and engaging"
"Fantastic, engaging presentation with great examples"
Average rating: 24/25 rated Very Good or Excellent
"Julie has a unique, fun and interactive style of delivery. The sharing of her personal experiences are really engaging and the content is relevant and interesting. I've been to two presentations by Julie and she has the ability to captivate her audience."  Kasey Bion, Finance Manager, Bundaberg Brewed Drinks
"It was a great session. I liked that it was practical (rather than science based) and allowed our team to engage with each other." 
"Julie conducted a powerful session on 'Emotional Mastery' at our Quarterly Business Training day. The large group had the opportunity to learn strategies to help them master their emotions and their mindset which in turn helped them create greater success in their life and their businesses.
Julie's style is relaxed, yet professional, and she was able to connect with the participants on a personal level and make them feel like they were each receiving personal insights."
"So good! Really engaging speaker and content.  I feel so ready and equipped for change"
"Fantastic approach and explanation of content, great examples as case studies as well. Overall brilliant day!  Natalie Taylor, National Sales Manager, Blue Star Group
"Spending a training day provided me with extremely relevant, interesting and a broad range of appropriate topics in business today. I appreciate the method of training and the delivery and I am confident I will take this training with me in my future." Nicole Jandik, Sales Manager, Blue Star Group
Average rating 5/5
"What an inspiring and authentic speaker!  Loved this talk" #WomeninLeadership #STEM.  Erin Godecke on Twitter
"Thanks for the great presentation in the last workshop. The topic on resilience really hit home, as these parts about character strength and change is not often discussed. Most of us do not stop to consider how far we can stretch ourselves and when we do, when to stop, change and adapt. The presentation was fun, well-illustrated and shared.  Thanks for a great presentation."  Senka Pupacic - top10insydney.com
Get in touch
Want to know more about how we can help you expand your culture knowledge, shift your company culture, develop your people, set your team up for success, or grow as a leader?  Then get in touch today.