#Connectives
We connect successful leaders and culture change champions and influencers and join them in conversation, to deepen their knowledge and expand the quality of their network of collaborators, co-conspirators and cheerleaders.
Connecting successful leaders
Connectives do just that – they connect you with thought leaders in a safe space so that you can problem solve, with cheerleaders, co-conspirators, and collaborators to challenge and support you.
And they connect you with the knowledge and tools to help you redefine and shift your leadership and your own unique company culture.
You can join us for a monthly deep-dive into a different facet of company culture, join us for an all-day immersion, or roll your sleeves up at a working lunch.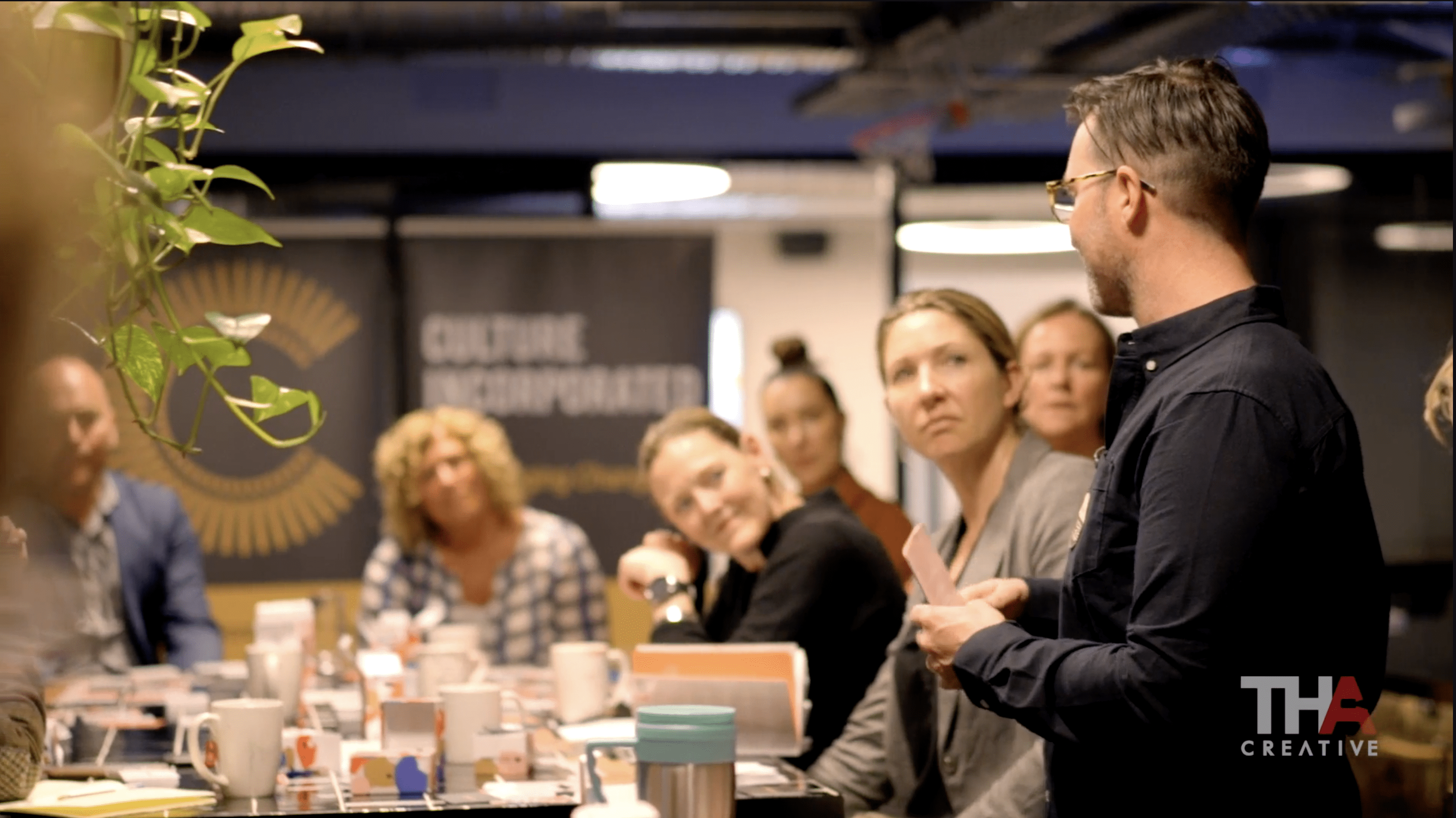 Monthly lunchtime immersions
Annual all-day immersions
Explore #CULTUREConnectives
Working lunches
Explore our working lunches
Monthly lunchtime immersions 
Our signature 2 hour monthly #CULTUREBites lunchtime immersions are an intimate round table think-tank style session that connects you with fellow culture champions and influencers and joins you in conversation.
Find out more about the philosophy behind our #CULTUREBites.
Find out more about what happens at a #CULTUREBites session, who has been at the #CULTUREBites Table and more.
Annual all-day immersions
Our original all-day collaborative and immersive experiences connect you in conversation with industry leaders to workshop the unique facets of creating, sustaining and leading a stand-out company culture and give you hands-on experience of some of the best tools in the field.
A taste of our #CULTURE19 all-day immersion
Find out more about the philosophy behind our all-day #CULTUREConnectives.
Explore who has been at leading the conversations at past #CULTUREConnectives, and the topics we uncovered.
Working lunches
Unlocking your leadership superpowers working lunches are a roll-up-your-sleeves affair, diving into the motivational traits associated with successfully leading people and sustaining a culture.
Get in touch
Want to know more about how we can help you expand your culture knowledge, shift your company culture, develop your people, set your team up for success, or grow as a leader?  Then get in touch today.