#CULTURE17 NENW 
Company Culture & Disruptive Leadership Summit
Days until #CULTURE17 NENW on 8 November 2017
Cassandra is part of the senior leadership team at Service NSW, and she is responsible for setting up world class teams within NSW communities and the Service NSW experience through cross-agency programs that promote exceptional customer service.
Established in July 2013, Service NSW is an award-winning Australian State Government initiative to deliver "one-stop'' access to Government Services, through an established network of Service Centres across the state, a single 24×7 phone service and a consolidated digital presence to provide comprehensive omni-channel access to government. It has a customer satisfaction rating of 97%.
Cassandra is our keynote.
Cassandra will be presenting a case study "The Service NSW experience", focusing on their journey in aligning their culture, people and strategies – promoting a customer service culture at the heart of everything and understanding how values underpin each of our customer and employee interactions.
Craig Donaldson has been a professional business journalist and editor for more than 15 years, and has written for a range of HR and business publications locally and internationally, with a focus on driving effective organisational results through people.
He is currently the editor of Inside HR magazine, and in this role he is responsible for the strategic planning, creation, production and ongoing development of the publication, its online presence and social media platforms.
He also serves as editor of the Safety Institute of Australia's OHS Professional magazine.
As an HR magazine editor, Craig Donaldson gets the inside track on a variety of businesses – he'll be sharing with us a few insights into the trends he sees, what is having the biggest impact, who is getting culture and leadership right and he may even share a few writing tips, if we play our cards right.
Having grown up in Armidale, NSW, Jacqui has a passion for working with regionally based organisations that foster collaboration, support a positive organisational culture and empower people to achieve their full potential.
With a background in Business and Human Resource Management, an opportunity arose for Jacqui to be part of the high performing safety, health and environment team at GrainCorp, where she and has been instrumental in designing safe systems of work, implementing a corporate health program in GrainCorp Head Office, building capability through training to improve overall performance and company culture.
GrainCorp has been on a journey towards improving performance of safety, health and environment. But how do you enforce legislative compliance into an organisation without being bureaucratic? Let's delve into how we engaged our workforce, provided them with helpful tools, great systems and used the presence of positives to improve overall performance and company culture.
Jacqui will share her thoughts on speaking up on safety, and how to create a culture and improve performance with Safety, Health and Environment.
Alison Sheridan (B.AgrEc (Hons); PhD; GAICD) is Head of the UNE Business School and a Director of Regional Australia Bank.
She is a Life Fellow of the Australian & New Zealand Academy of Management, Program Chair for the Gender and Diversity in Organizations (GDO) Division of the US Academy of Management and a Principal Fellow of the Higher Education Academy.
Her research and teaching activities continue to be informed by her wider experience, particularly as a professional woman living and working in regional Australia.
Alison will be talking about negotiating gendered spaces through inclusive leadership, and her take on the inclusive leadership challenges created by the stereotype that "women take care and men take charge".
She will focus on how existing gendered spaces can be navigated and negotiated by women and men, as leaders and followers, to foster inclusive leadership in times of change is the focus of this session. Alison will draw on individuals' experiences, empirical and conceptual work to provide practical examples of how this can be done.
Matt Wheatley has always had a passion for aviation. For as long as he can remember, he wanted to work with aircraft. At a young age he used to watch crop dusters on his family farm in Central NSW, initially interested in a flying career. That all changed when a friend became an aircraft maintenance engineer and soon after that he was hooked.
Today Matt, along with his wife Renee, fully owns and operates Sigma Aerospace a diverse aviation business with 3 permanent locations supporting aircraft, component and engine maintenance. Employing a team of over 100 aircraft specialists, Sigma Aerospace has grown to become a significant player in aviation.
As a progressive leader in aircraft maintenance, Sigma works on a variety of aircraft and component types, from Cessna 150s to corporate jets to Dash 8s.
Matthew will share "

How to change the culture in an existing workplace", which is his story of how he 

completely overhauled the culture of an existing workforce. With employees who have been in the business for over 10 years, he will share how he went about getting them on board with the Cultural Change.
Stephanie is a qualified scientist who graduated from the University of Western Sydney Hawkesbury with a Bachelor of Applied Science in Biological and Chemical Technologies in 1996. Since then Steph has gone on to become the business operations manager, director and co-owner of East West Enviroag, A National Association Testing Authority accredited lab for testing soils for geotechnical, environmental and agricultural purposes.  East West also performs concrete, aggregate, plant, compost, manure, grain and water testing as well as contaminated site investigations.
Her vision for the future of her business is to become self-sufficient, allowing growth and focus on social responsibility. is a founding member of the Tamworth Urban Landcare Group, Treasurer of both Tamworth Regional Landcare Association and Tamworth Club of Zonta, Chair of both New England North West Landcare Network and the Sustainable Northwest program, and she is the region's representative and Deputy Chair of Executive NSW Landcare Committee.
She has won Business Leader for 2015 at the New England North West Business Chamber awards, and went on to represent the region at the State Business Chamber Awards in Sydney. In March 2016 Steph was awarded the Local Women of the Year for Tamworth NSW and in 2017 was finalist in Regional Women of the Year Category in the NSW parliament.
The #Culture17 panel will be sharing their insights into how culture and leadership has impacted transformational change, and their perspectives on the topics raised by the other speakers during the day.
This is also your opportunity to ask them – and the other speakers – about what it really takes to transform company culture, and the bottom line.
Julie is a former corporate executive who has lived in the real world, and frankly didn't enjoy all of it.  Having over 25 years' experience working for the British Government and blue chip companies such as Avis, Cendant (owners of brands such as Century 21, Wyndham and the GDS Travelport), she has also worked with clients such as NatWest, Lloyds TSB and RBS in the UK and with ANZ, CBA and Visa Consulting in Australia.
She is passionate about transforming businesses; creating ultimate business cultures and teams to thrive in those cultures.  And her Not-for-Profit Portfolio has her engaged with several Charity and Not for Profit organisations from the Vinnies CEO Sleepout, The CEO Sleepout Global Alliance, The Heart of Glebe community project, The Exodus Foundation serving the homeless, and Project Futures in ending Human Trafficking.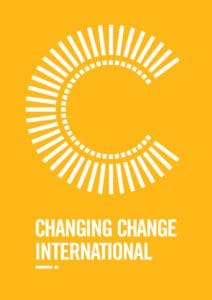 Greg Maguire is the driving force and energy behind three businesses in the New England region.
The Powerhouse Hotel Group – The Quality Hotel Powerhouse Tamworth and Armidale featuring 4.5 star accommodation, restaurants, wine bars & boutique function spaces.
Powerhouse Pastoral – Seven rural properties covering 18,000 acres with 8,000 head of cattle for the premium domestic beef market and a new up to the minute beef cattle feedlot.
Australian Steel Panels – A steel importing business specialising in agricultural steel products.
30 years is a long time in any business, but in the hospitality game, it's a near mythical feat. And that's just keeping the doors open. Greg Maguire has remained at the forefront of the region's hotel, dining and tourism scene since he built The Powerhouse Tamworth in 1986.
Employing over 115 staff in The Powerhouse Hotel Group, he has created a business with a reputation for world class service and facilities in regional NSW. He is committed to ongoing investment in his business and people and stays focused on the daily challenge of achieving total customer satisfaction.
Greg previously held the position of Chairman of Tourism Tamworth for several years and was instrumental in the creation of The Tamworth Regional Entertainment Centre (TREC) and the Australian Equine & Livestock Events Centre (AELEC).
Michael Broekman is a fourth generation brickmaker, businessman and Chamber of Commerce stalwart, having served several tenures as President over his years in business.
Michael takes his place in the Business community as a trusted mentor through his many years of involvement with the broader community utilising 30 years' experience in managing a family business.
Over the past 25 years Di has worked in management and change management, leading high performance teams in government, not-for-profit and for profit organisations including industries such as education, law enforcement disability services, early childhood, sport and fitness, pharmacy and IT.
She passionately believes in the power of change, meaning change is everywhere, it is an everyday part of life. Her philosophy is "We cannot escape it so let's embrace it". Doing change well is the essence of business success, bringing company culture, systems and people into attunement where people and business reach full potential together.
She enjoys supporting numerous organisations and charities, hence why she voluntarily gives time, knowledge and experience to not-for-profit boards such as Northern Inland Academy of Sport, Armidale Business Chamber and other advisory groups. Charities she support including Special Olympics, Cancer Council and Vinnies CEO Sleepout.  Di also ran for election in the recent Armidale local council elections.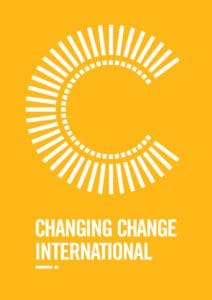 STRATEGIES
Learn the specific culture development strategies used by some of the most innovative big and small companies, not just text book theories.
TOOLS
Develop your own disruptive leadership toolkit by discovering the latest trends, techniques, and tools to help you build and maintain thriving cultures.
TALENT
Gain a deeper understanding of how to optimise talent through culture, systems and people, how to sustain employee engagement, and develop high performing, resilient teams.
CONNECT
Connect with like-minded leaders to brainstorm new ways of improving the employee experience, and in turn, your results.