#CULTURE17 
Company Culture & Disruptive Leadership Summit
Sydney
Martin is responsible for leading AT&T's business in Australia and New Zealand (ANZ). With a career at AT&T that began in 2004, Martin now manages AT&T's sales and business development for the region supporting business functions including service delivery, after sales support, marketing, finance and human resources.
Prior to AT&T, Martin started his career in the US Navy where he spent over 9 years as an Operations Specialist and was responsible for building and project managing simulated warfare environments. Since then he has held Sales, Marketing and Business Management roles with Radware, SecureNet, Baltimore Technologies and Viasoft.
Martin is actively involved in community outreach programs and has participated in the CEO Sleep Out, The Smith Family iTrack Mentoring Program as well as acting as a mentor to disadvantaged teens in Sydney. He is also passionately involved in teaching youth sports including Basketball and Rugby in Sydney's South East.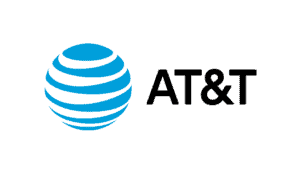 Martin is our keynote; I had to meet Martin after speaking at a leadership summit where his team raved about him non-stop.  I was given a 30 minute slot in his diary to talk – two hours later he was still sharing gem after gem of how he approaches creating the environment in which his team excel.  He's promised to share more of that.
Ronnie Altit is changing the corporate culture landscape.
As the founder of Insentra, a global IT Services business,  Ronnie has always dared to be different. His vision is to create an outstanding workplace where his people can be the best versions of themselves, love the work they do and amaze each other and their clients everyday.
Recently awarded in the Top 10 Best Places to Work, Ronnie believes that an organisation's culture is paramount to running a successful business. His approach to corporate culture is simple and based on transparency, honesty and creating an open environment where his team can flourish.
Under Ronnie's leadership, Insentra has been awarded Job Advisors Top 20 Coolest Company in Tech, CRN Fast 50, BRW Fast Starters and CRN Editors Award.   Prior to starting Insentra, Ronnie worked for an investment bank reaching CIO for Australia and then as General Manager with a global systems integrator.
Ronnie is regularly called upon by the media as a spokesperson for entrepreneurship, leadership and corporate culture. He has been featured in BRW, The Huffington Post, The Collective Magazine, Dynamic Business and The Financial Review.

Like Martin, Ronnie was a recommendation, someone who they felt was truly inspirational. Well, turns out he is.
Ronnie has grown his company Insentra to reach number 8 on the Great Places to Work list … the first time they entered.
He will share exactly what they do that makes them a great place to work – with no fluff.
Nikki is the CEO and founder of Beaumont Consulting and possesses over 28 years recruitment industry experience.
Nikki's credentials are a mix of unparalleled industry achievements, a highly-tuned business acumen and market insight, combined with a level of personal care and human compassion.
Key to Nikki's success has been the unfaltering investment she makes in her people. From guiding the careers of her team through personal mentoring & development, to providing industry-leading training programs, Nikki has crafted a work environment that is conducive to success – where her people are nurtured and motivated to achieve their personal best not only for the business, but as importantly, for themselves.
Nikki is immensely passionate about the NFP sector. After the GFC Nikki established the Beaumont charity recruitment team as a not-for-profit itself. During that time Beaumont has saved more than 250 charities over $12million dollars in the equivalent of commercial recruitment fees.  She is a CEO and industry leader with a very big heart.
How did we meet?  Well this was a "you two should talk" situation, when a mutual friend insisted we would have a lot to talk about.  
It turns out we did, and Nikki shared some of her keys to culture over a cup of tea.  
She's also hosting the event at her offices, where you will get to feel the company culture the moment you step out of the lift.  She lives it, breathes it and now it has become such a part of everything Beaumont do, it's who they are – and it looks almost effortless.
Anne Bryce has spent over 30 years working within the Disability, Human Services and Health sectors. She has been with Achieve Australia since 1997. Following a variety of management roles, she was appointed CEO of Hornsby Challenge in 2003 (later renamed Achieve Foundation) and led the organisation through significant growth and a merger with The Crowle Foundation in 2009.
In 2016, Anne led another merger with Northern Rivers disability services provider ON-FOCUS. This expanded Achieve's geographic footprint and added 75 employees, a regional Day Services hub and additional community homes to the organisation.
Anne also led the groundbreaking Crowle Estate disability accommodation project from concept to completion. This project integrates Specialist Disability Accommodation units with a residential real estate development, encouraging social inclusion. It is the first of its kind in NSW and represents the largest single investment in the state by a for-purpose organisation.
Awards
Businesswoman of the Year, NSW For Purpose and Social Enterprises, Telstra Business Women's Awards 2016
Not For Profit Executive of the Year, CEO Magazine Executive of the Year Awards 2016
Other positions contributing to the disability sector:
Board Member of National Disability Services (NDS)
Chair of the NSW Division NDS
Chair of the national NDS Accommodation & Housing Committee
Chair of the NDS (NSW) Accommodation & Housing Sub-Committee
Member of the Australasian Housing Institute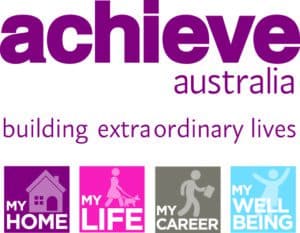 We connected with Anne after seeing her speak twice and marvelling at how she moved a room.
We love that Anne can bring her wealth of knowledge as well as speak to the untapped goldmine that can be unleashed by embracing diversity.
Knowing what incredible human beings work with Achieve, we prefer to use the phrase differently-abled.
Michael is the Head of Culture at Vinomofo, one of Australia's fastest-growing companies and a leader in innovation, disruption and values-based company culture.
Michael wants to live in a world where companies engage and empower people to express their unique talents, strengths and creativity as they contribute to a more productive and loving workplace. He believes companies, regardless of size, have a unique opportunity to teach and promote self-awareness and empathy, and in doing so contribute positively to society beyond the workplace.
Previous roles have included; family business owner, expedition leader, teacher, wine writer and educator, personal development coach, and currently Head of Culture at Vinomofo. Michael is fascinated by human behaviour and is committed to helping companies identify and bring out the best in their people.
Vinomofo Awards include:  Great Places to Work List, Top 25 2016, Telstra Victorian Business of the Year 2016, Best Staff Engagement at the BRW Mid-Market Business Awards 2014, Best Employer and Best Business at the My Business Awards 2014, Winners of Fastest Growing Company at the Deloitte Tech Fast 50 Awards 2013, Online Business of the Year at the Australian Startup Awards 2014, Best Website at the SmartCompany Web Awards 2014, Best Startup at the SmartCompany Startup Awards 2014 and Online Retailer of the Year 2015 at the ORIAs.
Outside of Vinomofo, Michael is passionate about collecting vinyl, cooking the perfect steak, and finding the perfect wine match to jamon.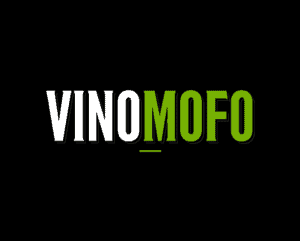 Michael and I connected years back and when he joined the fold at VinoMofo, we knew he had found his "home".
Michael will share all things disruptive, which is exactly what VinoMofo have done in the wine space, by creating their own unique and somewhat irreverent take on the industry – as they say "Forget the bowties and BS, this is a place where wine is fun and the world is full of flavour. And we stand behind everything we do".
MATT JANSSEN – FORMER WESTPAC HEAD OF SERVICE EXCELLENCE
Matt's a creative, thought provoking and passionate senior leader with extensive experience in the banking sector – as a magician he's not your typical banker!  
Most recently he led the service transformation of Australia's first company, and oldest bank, Westpac, and led transformation programs at BankSA.
You would know him from his extensive media profile on TV and Social Media – his LinkedIN profile is in the top 1% in Australia by engagement.  He's an ambassador for the brands he loves including the Sydney Swans and Virgin Australia and board member of the Jodi Lee Foundation.  
Matt is a culture junkie who believes everyone deserves to be able to bring their whole self to work.  Matt is now the founder and CEO of @matt_janssen and creator of all things #boom.
Matt and I were connected when one of our previous speakers was poached (by Simon Sinek … !)
Matt has experience across the board on creating a culture that positively impacts the consumer, and a host of insight into creating a customer service experience, working with Westpac, the Sydney Swans, Bank SA and more.  How do you turn a product into an experience?  He's promised to share the magic.
Heidi Dening is a wellness trailblazer and is making a lasting contribution to this world via her company Workable Wellness, by educating and inspiring busy professionals to make realistic, healthy choices about their lives.
It matters to her that lifestyle diseases are the leading cause of death in Australia; that workplace stress has increased exponentially in the last 5years; and that the next generation of children are suffering ill health and anxiety so early in their lives.
Her background started in education as a P.E. and Health teacher. She then created an award-winning Personal Training company and lifestyle brand, which she sold after 17.5years. She also founded an international not-for-profit directly supporting hundreds of children with literacy and girls empowerment programs in Vanuatu. Heidi has been the President of the Personal Trainers Council of NSW, a board member of FitnessNSW, awarded an Australia Day Merit Award, and has been presented with the International Women's Day Local Hero award by Westpac.
With over 20 years experience, she is a sought-after advisor, presenter, author and leader who has a unique ability to bring out the best in people. Throughout her career, Heidi has helped countless individuals and corporate clients to achieve better workplace health via online and offline programs, workshops, conferences and group sessions.
Heidi believes that change comes from the top. If she can assist leaders to boost their own vitality, resilience, and performance then they are more likely to create a domino effect of health, happiness and success in their workplaces, families, communities, and around the globe.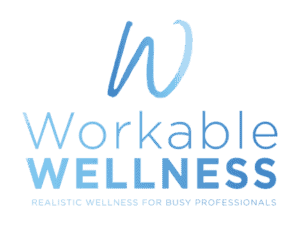 I was introduced by Heidi by one of our other speakers, who couldn't recommend her highly enough.
We had a chat and it became obvious, Heidi speaks the same language as we do … let's change workplaces to support the people in it, and have some fun doing it!  Heidi brings a wealth of experience and very practical tools which she has promised to share with us.  Let's get moving!
WARREN BINGHAM – EXECUTIVE CHAIRMAN, MEDTECH INTERNATIONAL
Warren has an extensive 25+year background in the field of medical devices and imaging technologies, with expertise in domestic and international market access, health economics, product management, public relations, regulatory and clinical affairs and business development.  Over the past 20 years, Mr Bingham was one of the global executives who introduced PillCam (the worlds first video camera in a pill that you swallow) technology to the world, of which the company in 14 years went from start up on Year 2000 to being sold in 2014 for nearly $1 Billion.
His Not-for-Profit Portfolio has him engaged with more than 15 Charity and Not for Profit organisations from the Vinnies CEO Sleepout, The CEO Sleepout Global Alliance, The Heart of Glebe community project, The Exodus Foundation serving the homeless, Project Futures in ending Human Trafficking, and ANZGITA, the ANZ Gastrointestinal International Training Association. His latest project being 'Charity Connect' which reduces the isolation of charities and helps them teach, learn and share from each other. Part of this campaign is a digital radio program called ' Business Leaders in the Community' on Board Room Media feeding out to 19,000 organisations Australia-wide, which Mr Bingham co-hosts.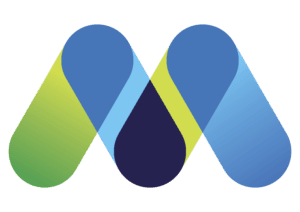 I met Warren sleeping rough – raising funds and awareness to end homelessness. We got talking about the impact that giving back to the wider community has personally, and in a workplace environment.
He's promised to share his insights on giving, and how he inspires his team through linking them to their purpose of saving lives every day.
With a 23 year career in the Heatset WEB Printing industry, Natalie has a strong passion for creating & generating ideas with her customers to ensure their printed publications and projects are as engaging, surprising, and compelling as possible for their readers
As the National Sales Director at Blue Star WEB, she leads an amazing team of Business Development and Account Managers across Blue Star's Catalogue and Publication Divisions. The divisions are both faced paced and forward thinking industry leaders with a turnover of over $300m.
What drives Natalie to go further is building a passionate team that shares her businesses vision to partner with their customers to deliver better solutions for them.

I met Natalie when she attended a leadership summit that I spoke at and she attended one of my trainings.
I loved her approach to culture – a very hands-on, let's go do approach – and the progress she has made after challenges of a workforce split between buildings (very us and them!) and a diverse workforce of manufacturing and office based talent.  Oh and throw in the merger of three business and a bit of a geographical challenge for good measure. Should be fun.
David is the State Manager of Westpac's digital home lending channel Connect Now. With a deep seeded passion for 'helping people' he has led large multi-site teams across NAB's online bank, Ubank & St.George Bank's largest retail metropolitan division, producing in each an impressive uplift in results, but equally a team of engaged and happy people.
Prior to this David attended the University of St. Andrews in Scotland and played professional soccer in the UK. This was all a far way from the council estate he grew up in North London. However it is this hugely diverse background that has shaped his unique leadership style that enables him to connect with, and make a difference to the teams he is part of. He lives by simple principals of kindness and care,  bundled up in a competitive, energetic spirit that gets all those who work alongside him excited and enthused for life.
Helping people realise and achieve their dreams, both personally and professionally, is something David is deeply passionate about. He believes that at the very soul of leadership is empowering others to make a difference. Ultimately he believes in people.
David is currently in the last year of his MBA at the AGSM, is half-way through writing his first book, and has recently co-founded 'The Leadership Project', a think tank on all things leadership.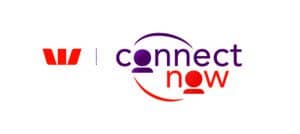 David and I were connected by a mutual friend, after I'd said I wanted to interview people who put culture at the top of their agenda – and there was David.
Over a cup of tea in our local cafe, we chatted all things culture and the lessons he'd learned along the way.
A leader at a young age, who knows that culture is the game changer? That's inspiring.
ANGELA LOVEGROVE, GM, BLUEWATER
Angela has a strong background in enterprise computing, with a track record of more than twenty five years of experience in the IT industry helping multinational companies in the deployment of Enterprise Requirements Planning, Customer Relationship Management and Sales Force Automation software solutions Angela has led the:
Setting up of Software technology start ups – Quofore Europe, Asia Pacific, Masterpack Europe, Tenuteq Europe
High growth leadership Quofore Asia, Salesforce.com ANZ
Transformation leadership Telstra Australia
Angela is a member of Australian Institute of Company Directors and holds a BSC in Business and Computing. Angela is on the advisory board for Propellher.
Angela is the General Manager of Bluewater a high growth Managed mobility and IT solution.

Angela and I met when I was speaking at a Women in Sales Leadership Summit, and we then kept bumping into each other … the last time, sleeping on two pieces of cardboard in the freezing cold for the CEO Sleepout in Sydney. 
Angela's love of all things company culture makes her a must to join us at the Summit – her passion for people and helping them achieve their very best is inspiring.  Can't wait to hear what she will share.
DEB ASSHETON – THRIVE CONSULTING
Deb's organisational expertise includes over 20 years leadership and operational experience developed through leading very large teams (3,000+) to achieve substantial and enduring engagement, customer experience and sales results in periods of immense change, including start-up's, mergers, and culture transformation.
For the past 20 years Deb has also been deeply immersed in the study and practice of personal awareness and growth. Combining these means Deb brings a genuine understanding of how human behaviour contributes to personal and business effectiveness – both in theory, and in the real world
Deb is on a mission to help individuals understand and develop personal strengths, and to educate organisations on how these personal strengths drive personal effectiveness, culture and performance. Deb delivers sessions on Humility, Achievement, Game Changing Goals, Thriving on Change and on Perseverance and Grit, and more than 15 other strengths.
Her goal is to help everyone to 'think, feel and do' more effectively, more authentically and more purposefully across all aspects of their work and life.
Deb and I met when she chaired a Women in Leadership Summit that I was speaking at.
I loved her knack of bringing the best out of all the speakers, making it all flow seamlessly, and making sure that everyone in the room took away what they needed. Oh, and it was fun, an essential ingredient of learning in my book!
Days until #CULTURE17 on 1 March 2017
STRATEGIES
Learn the specific culture development strategies used by some of the most innovative big and small companies, not just text book theories.
TOOLS
Develop your own disruptive leadership toolkit by discovering the latest trends, techniques, and tools to help you build and maintain thriving cultures.
TALENT
Gain a deeper understanding of how to optimise talent through culture, systems and people, how to sustain employee engagement, and develop high performing, resilient teams.
CONNECT
Connect with like-minded leaders to brainstorm new ways of improving the employee experience, and in turn, your results.