JAMIE GETGOOD
Former HRD, GM Holden
Jamie is an HR Director with a proven track record of achievement within a number of multinational organizations.
Jamie's passion for people, his focus on employee engagement and the success of the business is evident in his achievements.
Before completing his HR Degree, Jamie started his career as a mechanical tradesman, which built a great foundation to his HR profession.
With GM Holden closing its manufacturing operations in Australia, he has taken leadership in the development of a best practice Transition Centre to support all employees in receiving the support, advice and training to help them transition into new work.
As a result of the work in this area, Jamie was named as the Australian Leader/Manager of the year at the Australian Excellence Awards in 2017 and has recently commenced his own business called Getgood Consulting.
I heard Jamie speak at the HR Summit in 2017 – his session was an impromptu session, but one not to be missed.
How do you take a company which is closing its manufacturing and turn that into a positive experience?   Engagement actually increased, as did teamwork and recognition and "right first time" quality measures continued to rise.
Now that is a story worth hearing.
GREG MULLINS
AFSM – former Commissioner of Fire & Rescue NSW
Greg Mullins retired in January 2017 as the longest serving Fire Chief in New South Wales for more than a century, and the second longest serving since the inception of the organisation in 1884. He had been the first person in the history of the NSW Fire Brigades (which became Fire & Rescue NSW [FRNSW] in 2011), to serve as both Chief Fire Officer and Chief Executive Officer of one of the largest and most complex urban fire & rescue services in the world. As Commissioner he oversaw a statewide organisation comprising more than 6,800 firefighters based at 337 fire stations, 400 support staff, and 6,000 volunteers, dealing with fires, chemical spills, rescues, medical emergencies and natural disasters not only within NSW, but interstate and internationally.
Mr Mullins commenced as a volunteer firefighter in 1972, became a career firefighter in 1978, and served in a variety of front line and specialised positions until being appointed as Commissioner in July 2003. He has a Masters Degree in Management, is a graduate of the United States National Fire Academy, the Oxford Strategic Leadership Program, the Australian Institute of Company Directors, and is a Fellow of the Australian Institute of Leaders and Managers and the Institution of Fire Engineers. He completed a Churchill Fellowship in 1995 that enabled him to study fire services in the UK, Europe, Canada and USA, and was seconded to a major Australian industrial gases company as a Project Manager for 12 months in 1998.
During his career he has been decorated for bravery, exceptional and meritorious service through the Australian Honours system, Fire & Rescue NSW, and the NSW Police Force. With a philosophy of "leading from the front", he was well known by the public who would often see him on TV directing strategies at major fires and other disasters. When he retired he was the Deputy Chair of the NSW State Emergency Management Committee, a member of the State Rescue Board, the Chief Executives Counter Terrorism Committee, President of AFAC, the peak body for all Australian and New Zealand fire and emergency services, was the Australian Director of the International Fire Chiefs' Association of Asia, and regularly represented Australia on UN committees dealing with earthquake rescue and disaster relief.
He is credited with transforming FRNSW from a formerly conservative, backward looking, and inefficient organisation with limited operational and corporate capabilities into one recognised as a world class pace-setter. Commissioner Mullins accelerated long-term culture change efforts after an organisational crisis in 2011, spearheading a program of values-based leadership, workplace communication, professional standards, innovation, and workforce diversity. He left the organisation early in 2017 satisfied that it was on a path of constant improvement. Fire & Rescue NSW has the highest proportion of female and Indigenous firefighters, has implemented 50/50 male/female recruitment, has embedded workplace innovation programs, and is experimenting with technologies including firefighting robots, drones, and virtual reality training.
Mr Mullins now consults around Australia to other fire and emergency services and is a regular speaker on leadership, organisational culture, values, and personal resilience. He re-joined the Rural Fire Service as a volunteer firefighter upon his retirement.
I met Greg when he had the audience spellbound at the E-LEAD 21st Century Leadership Summit in 2017.  I was also a speaker, and it wasn't just the audience who hung onto his every word.  
How do you change the culture in an organisation that has a white vs blue collar divide, hazing as a way of welcoming new recruits, and a system which for years excluded women from taking an active role?  
Over his years in fire and rescue, what is apparent is his vision, courage, tenacity, and a deep (can I say burning?!) desire to make the world a better place, for his team, and for those who Fire and Rescue serves and saves.
PETE MURRAY
Regional Director, Dimension Data Australia
As a 30 year veteran of the IT industry, I have worked throughout the planet in multiple companies with different cultures.  A true culture is one that is not represented by slogans and pictures, but is a living and breathing organism.  When it came to our office move after 19 years in the same building, as a technologist, it was critical that we got the marriage between technology and fit-out the best it can be, and future proof it.  It was amazing how wide this gap was.  I have learned a lot about how to do it right, and how to get it wrong.  I will share this learning from a cultural perspective and the impact that getting it right can have.
I was speaking with the guys from Amicus about who could share the missing piece of the culture puzzle – the physical envioronment – and Pete got a resounding vote of confidence.  
Currently going through the space transformation on the run up to the Summit, Pete will share how important culture is to him and his team … and how the new office space supports that vision.
MICHAEL ELLIS
Michael is the Head of Culture at Vinomofo, one of Australia's fastest-growing companies and a leader in innovation, disruption and values-based company culture.
Michael wants to live in a world where companies engage and empower people to express their unique talents, strengths and creativity as they contribute to a more productive and loving workplace. He believes companies, regardless of size, have a unique opportunity to teach and promote self-awareness and empathy, and in doing so contribute positively to society beyond the workplace.
Previous roles have included; family business owner, expedition leader, teacher, wine writer and educator, personal development coach, and currently Head of Culture at Vinomofo. Michael is fascinated by human behaviour and is committed to helping companies identify and bring out the best in their people.
Vinomofo Awards include:  Great Places to Work List, Top 25 2016, Telstra Victorian Business of the Year 2016, Best Staff Engagement at the BRW Mid-Market Business Awards 2014, Best Employer and Best Business at the My Business Awards 2014, Winners of Fastest Growing Company at the Deloitte Tech Fast 50 Awards 2013, Online Business of the Year at the Australian Startup Awards 2014, Best Website at the SmartCompany Web Awards 2014, Best Startup at the SmartCompany Startup Awards 2014 and Online Retailer of the Year 2015 at the ORIAs.
Outside of Vinomofo, Michael is passionate about collecting vinyl, cooking the perfect steak, and finding the perfect wine match to jamon.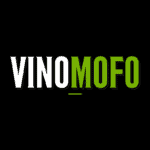 Michael and I connected years back and when he joined the fold at VinoMofo, we knew he had found his "home".
VinoMofo are creating their own unique and somewhat irreverent take on the industry – as they say "Forget the bowties and BS, this is a place where wine is fun and the world is full of flavour. And we stand behind everything we do".  Michael will join us to walk us through a very special process at the Summit.
HEIDI DENING
Heidi Dening is an award-winning workplace wellness consultant and speaker, the CEO of Workable Wellness, and one of only a small group of leading professionals in Australia who are accredited and dedicated to supporting human health and well-being in the built environment from the International WELL™ Building Institute.
With over 20 years experience in education and health, Heidi specialises in workplace wellness policies, programs and presentations that improves business performance and creates thriving cultures.
Due to her long-term passion and commitment to education and vitality for all walks of society – from corporate professionals, small business owners, entrepreneurs, to children living on remote islands of Vanuatu – she has received many awards including an Australia Day Merit Award and Westpac's International Women's Day Local Hero Award.
In 2017, she was included on the honour roll for the global #CelebratingWomen project. Heidi has been the President of the Personal Trainers Council of NSW, a board member of FitnessNSW, and in 2018 she is a featured speaker at the Financial Executive Women's Leadership Summit in Adelaide, Perth, Melbourne and Sydney. She is a sought-after presenter, consultant, author, coach and leader with a unique ability to provide realistic strategies that deliver results to individuals, teams and organisations.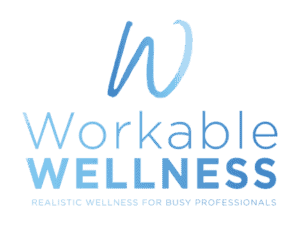 Heidi was a speaker at our #CULTURE17 Summit last year – and her sessions got everyone moving.
I was originally introduced to Heidi by one of our other speakers, who couldn't recommend her highly enough.
We had a chat and it became obvious, Heidi speaks the same language as we do … let's change workplaces to support the people in it, and have some fun doing it!  
An award-winning wellness expert and speaker, Heidi brings a wealth of experience and very practical tools which she has promised to share with us. 
James came along as a guest at the #CULTURE17 Summit last year – and with such a close alignment between our businesses, we started a conversation which has resulted in Amicus co-hosting the event this year.
Amicus design their client's workspaces with culture front and centre, but more importantly themselves are on the Great Places to work list.  So just what do they do to get themselves on the list, and constantly innovating to keep themselves there?  James will share the inside track on what Amicus do – and what you can too.
Ah Susanne, Susie, SKing.  Whatever name she gets called by, you are guaranteed it's worth waiting for the response!  
I actually knew of Susie by reputation before I came face to face with her in a meeting and thought – I think I already know you.  
In fact, I had recommended Susie to numerous people never having met her.  Back then she was a leading success coach, and today, she has helped guide Insentra from number 8 on the Great Places to Work list (on their first go in 2016) to number 4 in 2017.  So how did they get there?  And how high will Insentra go in 2018?
CEO and Founder, Beaumont People
Nikki is the CEO and founder of Beaumont People and possesses over 28 years recruitment industry experience.
Nikki's credentials are a mix of unparalleled industry achievements, a highly-tuned business acumen and market insight, combined with a level of personal care and human compassion.
Nikki founded Beaumont in 2001, and from the first day of operating, Nikki has run the business with an entrepreneurial spirit, an innovative, forward-thinking marketing approach and a personal touch, that makes Beaumont a genuine industry stand-out.
Key to Nikki's success has been the unfaltering investment she makes in her people. From guiding the careers of her team through personal mentoring & development, to providing industry-leading training programs, Nikki has crafted a work environment that is conducive to success – where her people are nurtured and motivated to achieve their personal best not only for the business, but as importantly, for themselves.
Nikki's leadership qualities are also key to her success: with genuine humility and compassion, hard-working pragmatism and a deep commitment to creating the best possible opportunities for candidates, clients, her staff and the industry, she has made an indelible impact on the Sydney recruitment market.
Nikki's industry achievements include the successful management of the Olympic Recruitment Centre, for the Sydney 2000 Olympic Games. One of the most complex recruitment projects in Sydney's history, Nikki and her team successfully sourced, engaged and deployed thousands of hires across a multitude of skills and job types in her contribution to the 'best Olympic Games of all time'.
Nikki's disciplined nature and drive shines through in her personal endeavours as well. From trekking to Everest Base Camp, to seeing in the new millennium driving a team of Huskies from Finland to the Russian border in sub-30c temperatures, Nikki's personal motivation is an inspiration to all around her.
Nikki is immensely passionate about the NFP sector. In June 2012, Nikki slept out for the 4th time as part of the Vinnies CEO Sleepout to raise much needed funds and awareness for Sydney's homeless. She is a CEO and industry leader with a very big heart.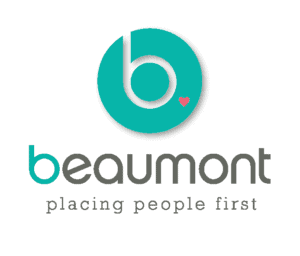 How did we meet?  Well this was a "you two should talk" situation, when a mutual friend insisted we would have a lot to talk about.  
It turns out we did, and Nikki shared some of her keys to culture over a cup of tea.  
Visit her offices and you will get to feel the company culture the moment you step out of the lift.  She lives it, breathes it and now it has become such a part of everything Beaumont do, it's who they are – and it looks almost effortless.
Sarah is passionate about improving workplaces for women and removing unconscious bias from the recruitment process. With almost a decade of experience in internal & external recruitment, Sarah has accumulated many insights through her role at WORK180. Sarah works with organisations ranging from start ups through to international corporations, educating employers on best practices in diversity & inclusion as demonstrated by Endorsed Employers for Women such as BHP, Atlassian, Microsoft, Alcoa and HSBC.
WORK180 is the only jobs platform globally, which pre-screens employers to ensure they offer paid parental leave, pay equity, flexible working and much more. This information is not publicly listed elsewhere and companies have improved their policies in order to advertise with WORK180. WORK180 works with Australia's top employers including BHP, Atlassian, NSW Government, AustralianSuper, NAB, Microsoft, Qantas, Telstra and Caltex to name a few.
In 2017, WORK180 won the Victorian Innovation Minister's Diversity Award and has won the Leaders in Advertising award in the Tech Diversity Awards consecutively for the last two years.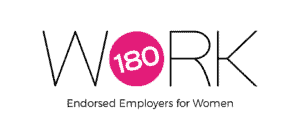 After spending 10 years in the tech industry, co-founder Gemma had experienced both the "boys' club" work environments, as well as incredible organisations which valued all employees regardless of gender.
Throughout Gemma's career, when she applied for a new job, as much as she did her research, she had no idea whether it was with a company which supported women.  Frustrated with the status quo and passionate about helping other women who were experiencing similar challenges, the idea of a job site to solve this problem was born. 
WORK180, who have recently been backed by Atlassian co-founder Scott Farquhar, were recommended as a really disruptive company, adding incredible value in the diversity and inclusion space.  WORK180 only lists jobs from businesses that are pre-screened against a set of 20 criteria, including pay equity, flexible working, women in leadership and paid parental leave. We are joined on the panel on How To Be A Great Place to Work by Sarah, client engagement manager – this will be a great discussion.
National Sales Director, Franklin Web and Blue Star Web
National Sales Director, Franklin Web and Blue Star Web
With a 22 year career in the heatset WEB printing industry, Natalie has a strong passion for creating and generating ideas with our customers to ensure their Publications and Catalogues are as engaging, surprising and compelling as possible for her clients consumers. She has extensive knowledge of IVE Group's value proposition and works seamlessly with key stakeholders to ensure the right solutions are delivered on time, to budget and delivering strong ROI.
Natalie is well respected by her peers and clients in the market in Australia and is a member of the Executive Committee for the Australian Catalogue Association and the Victorian Patron for Woman in Print in Australia.
She thrives on developing opportunities for her clients through networking, value add solutions and ensuring the printed product stays relevant and dynamic.

I met Natalie when she attended a leadership summit that I spoke at and she attended one of my trainings.
Back then, she was being challenged by a workforce split between buildings, and a diverse workforce of manufacturing and office based talent.  
Fast forward to 2017 and the most challenging year of her career – the merger of three culturally diverse businesses, with a bit of a geographical challenge for good measure.
How do you navigate all that?  Natalie has promised to share all that, and more.
JULIE ALEXANDER – CEO, CHANGING CHANGE INTERNATIONAL (CCI)
A sought after MC, chair and speaker, Julie's passion is creating change-ready and change-resilient people and workplaces – and doing it all a bit differently.  
After an executive career in the UK, Julie swapped hemispheres in 2008, and after setting up new divisions for a number of Australian companies, decided to set up her own.
Do, Dream, Dare is as much a personal philosophy as a theme for the Summit.  
A company culture and business performance strategist and consultant, she is CEO and founder of CHANGING CHANGE INTERNATIONAL (CCI), a global consultancy that helps clients realise high impact outcomes and dramatic shifts in performance through changing the way change happens using the Culture Incorporated™ model to attune three critical areas: CULTURE, TEAMS and BUSINESS.  
The work transforms cultures so that team members thrive, solid bottom line results are attained, and sustainable competitive advantage is achieved. 
Passionate about creating high performance cultures globally, Julie has extensive experience working with teams and clients such as Lloyds TSB, Royal Bank of Scotland, CBA, ANZ and Visa Consulting. 
You will also find her walking on fire; jumping off bridges, 55ft high poles, cliffs and out of planes; sleeping rough; and wearing wellies, all in a good cause.
Days until #CULTURE18 on 15 May 2018
STRATEGIES
Learn the specific culture development strategies used by some of the most innovative big and small companies, not just text book theories.
TOOLS
Develop your own disruptive leadership toolkit by discovering the latest trends, techniques, and tools to help you build and maintain thriving cultures.
TALENT
Gain a deeper understanding of how to optimise talent through culture, systems and people, how to sustain employee engagement, and develop high performing, resilient teams.
CONNECT
Connect with like-minded leaders to brainstorm new ways of improving the employee experience, and in turn, your results.