#CULTURE SUMMITS
COMPANY CULTURE & DISRUPTIVE LEADERSHIP SUMMITS
#CULTURE18 on 15 May 2018
Sydney, NSW (location to be announced)
A collaborative and immersive experience focused on the unique facets of creating a stand-out company culture.  A think tank environment equips you with tools to define and create your own unique company culture, and change-ready and change-resilient teams who thrive in your culture, ready for you to attune your business to deliver sustainable transformation.
READ MORE
A MUST FOR THOSE WANTING TO ENJOY THEIR WORKPLACE AND GET RESULTS
Our aim is to positively impact 100,000 people through each Summit. Sound ambitious?  
Well, maths isn't my strongest point, but start with all the speakers, partners and attendees.  Add to them all the people whose lives they change by simply implementing one key learning from the day.  Add on their teams who will then work differently with their colleagues, in turn cascading the effect to their suppliers, and clients, customers.  They will in turn tell THEIR teams, clients and customers.  Those clients and customers will tell others, buy more, more frequently and more will join them.  And everyone will go home in a different state of mind, and interact differently with their families, children, neighbours.  Even complete strangers might benefit.
The ripple effect.  Let's make it big. 
The speakers
Leaders who have walked the path of building and maintaining sustainable, high performing company cultures, and seen the impact of their efforts on their bottom lines.
Their talks
Insights, and the highs and the lows of their leadership journeys; the mistakes they have made, the successes they've achieved as disruptive leaders, as well as the strategies they use every day to develop and maintain their company culture.
Your experience
Each element of the Summit is designed as an experience – to get you thinking differently about how you engage your team. How you can take your everyday experiences and give them a twist.  So be prepared to be immersed, not just inspired.
STRATEGIES
Learn the specific culture development strategies used by some of the most innovative big and small companies, not just text book theories.
TALENT
Gain a deeper understanding of how to optimise talent through culture, systems and people, how to sustain employee engagement, and develop high performing, resilient teams.
TOOLS
Develop your own disruptive leadership toolkit by discovering the latest trends, techniques, and tools to help you build and maintain thriving cultures.
CONNECT
Connect with like-minded leaders to brainstorm new ways of improving the employee experience, and in turn, your results.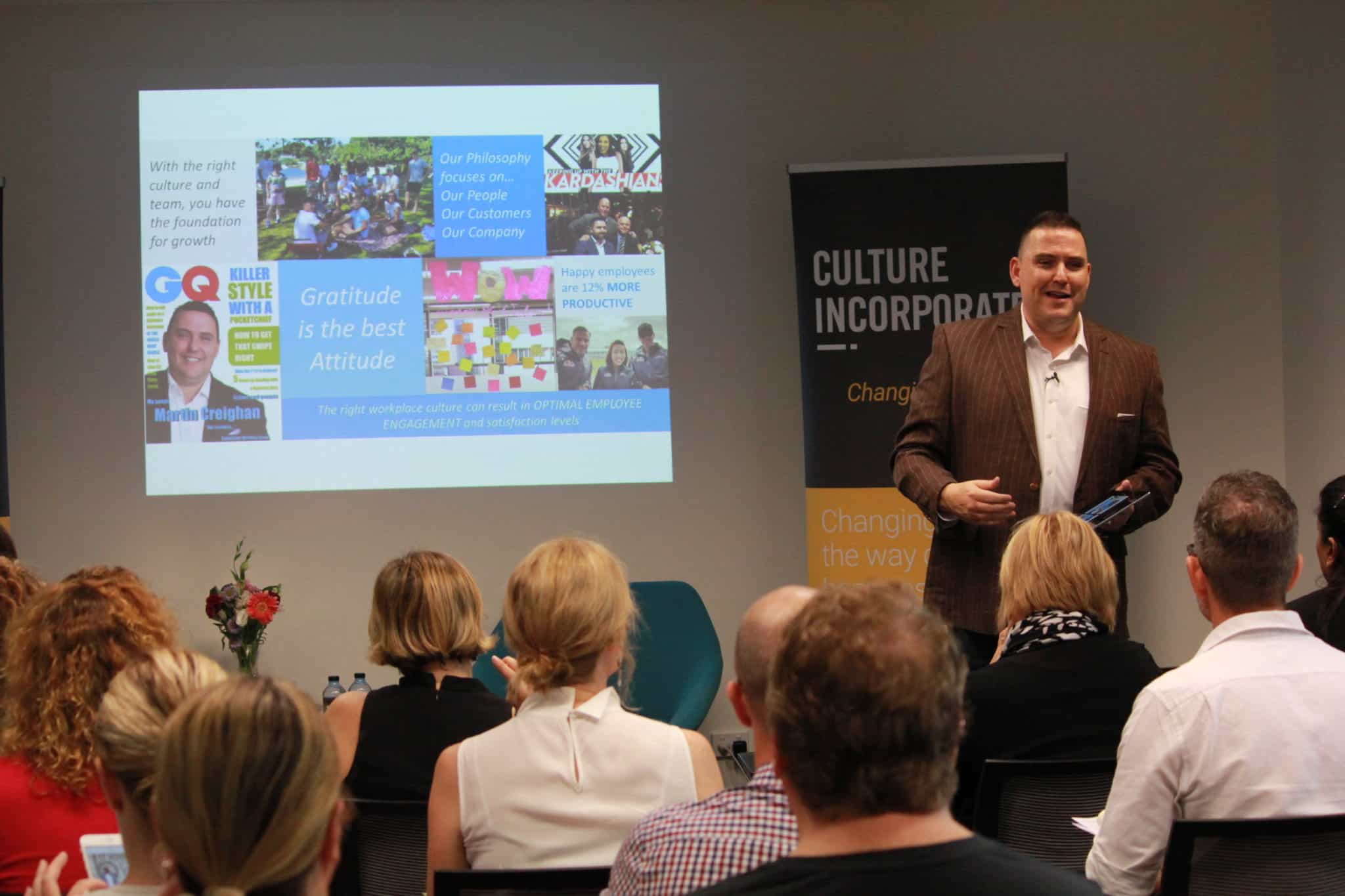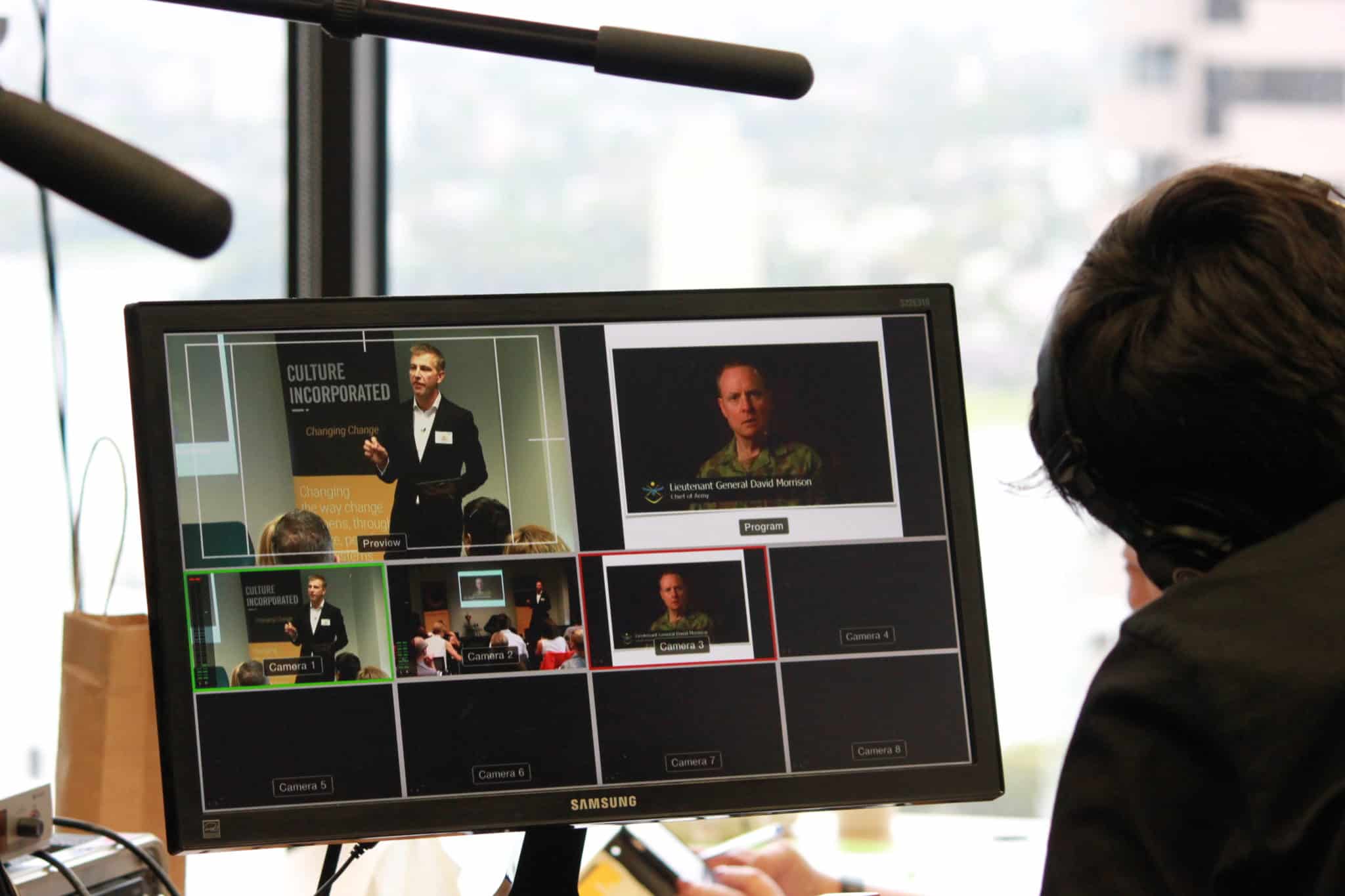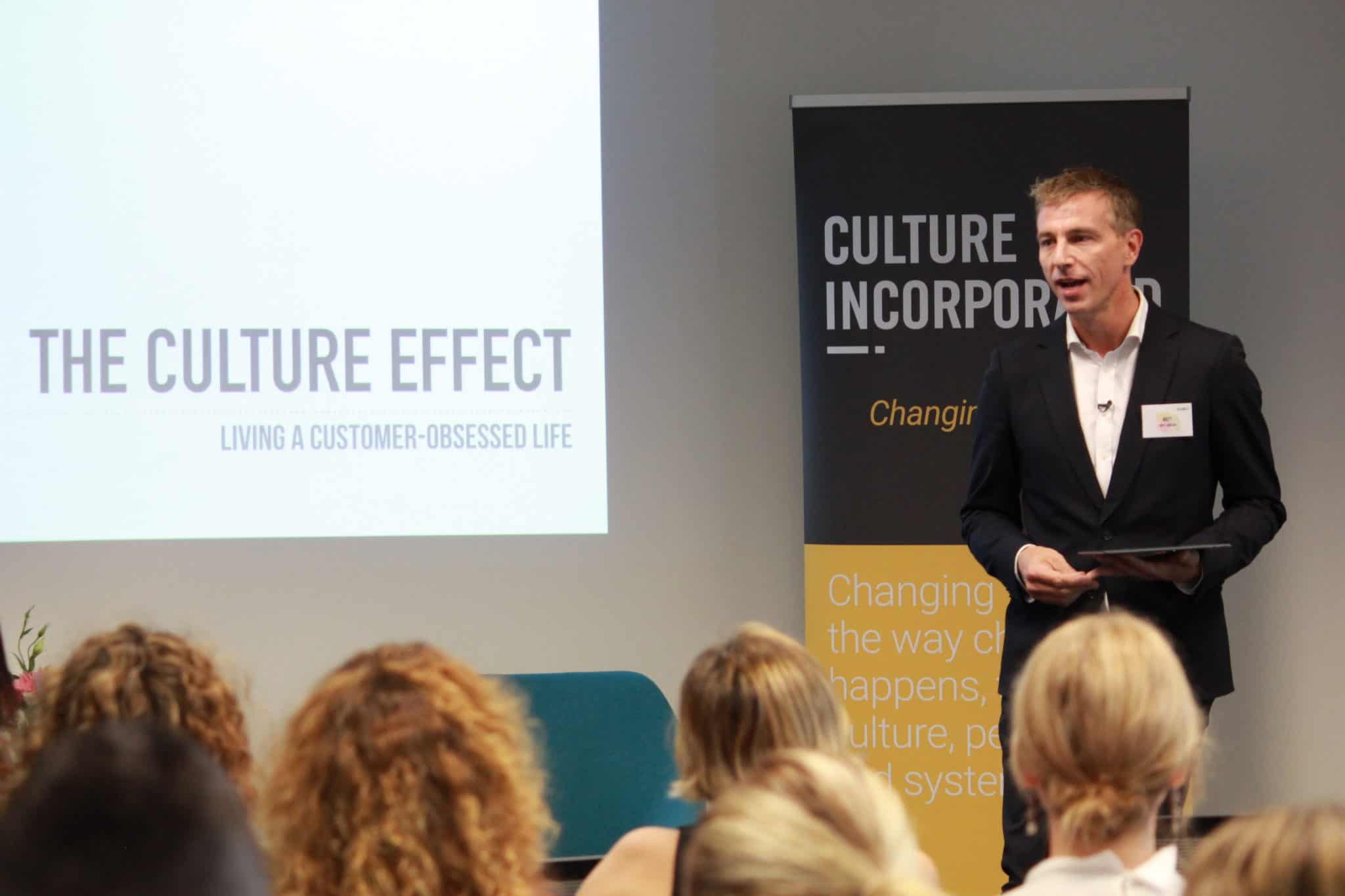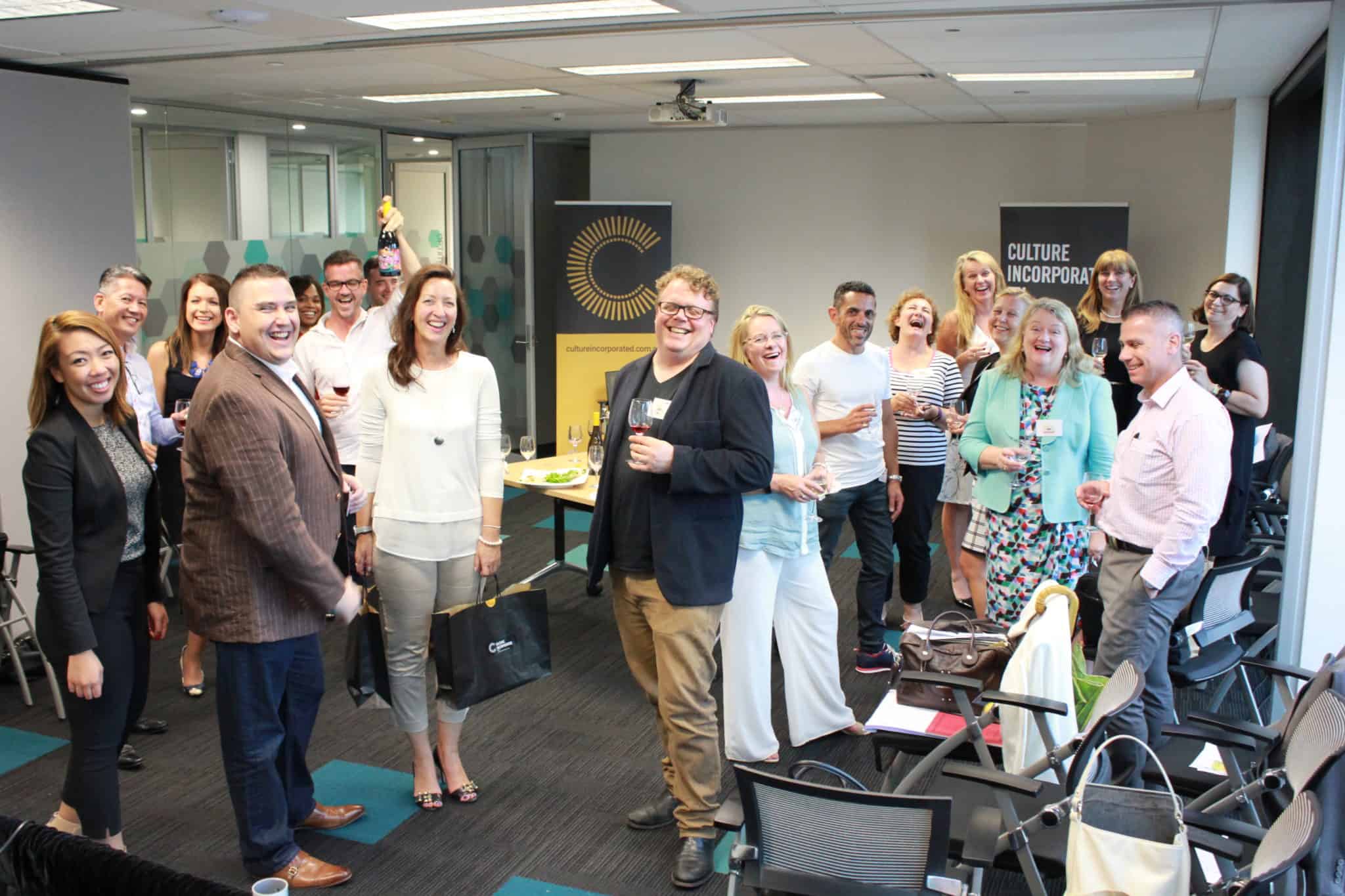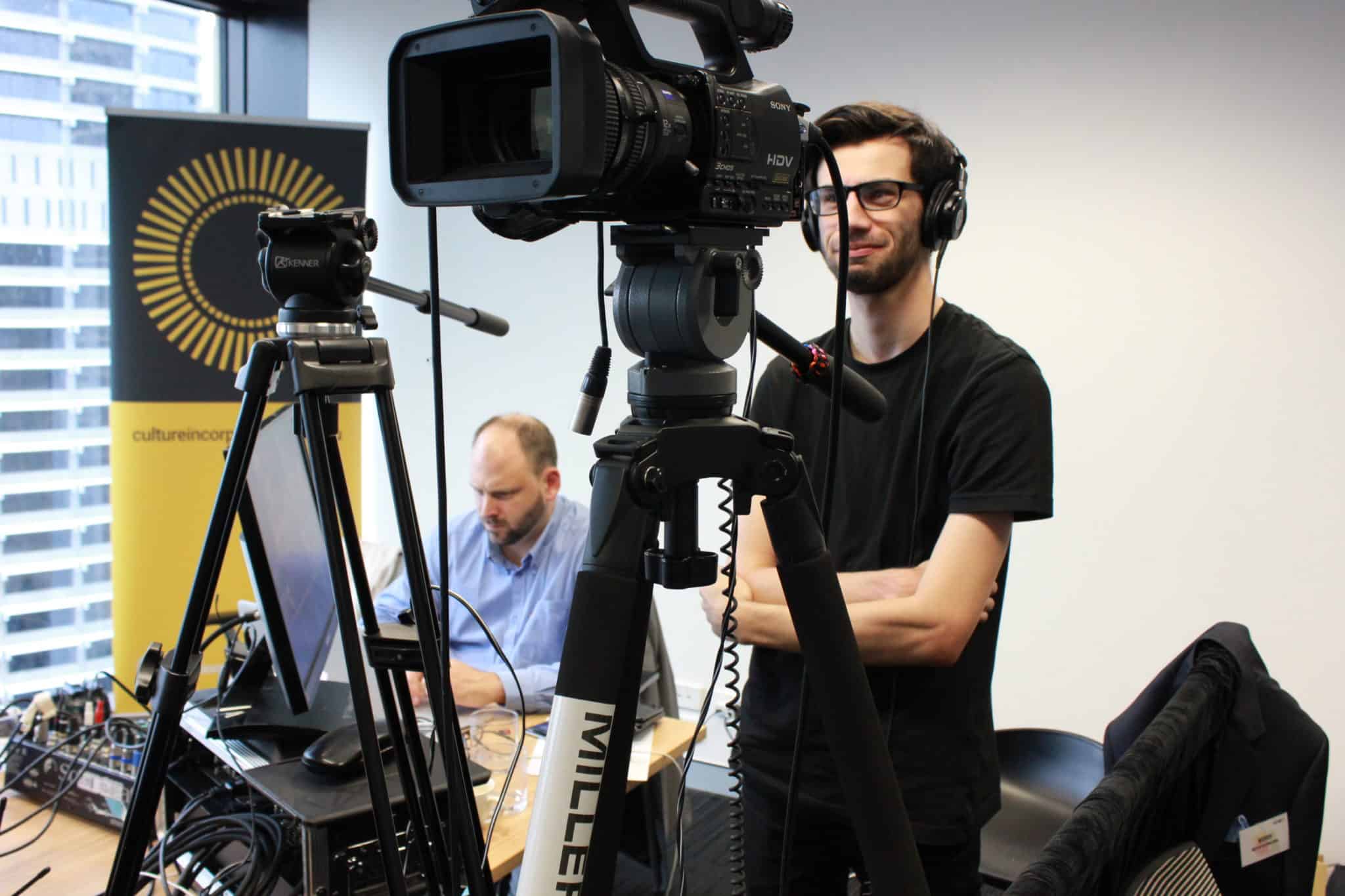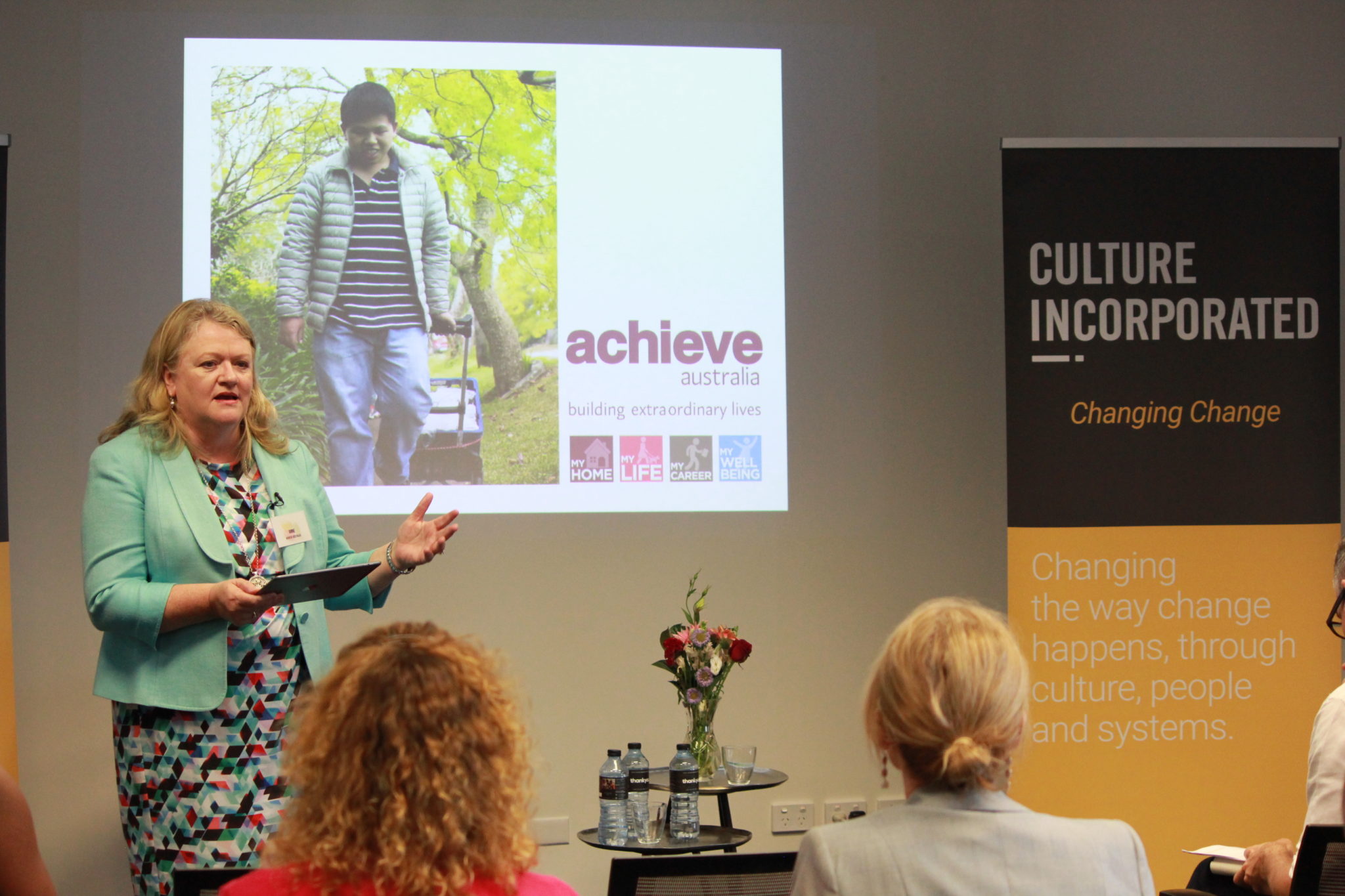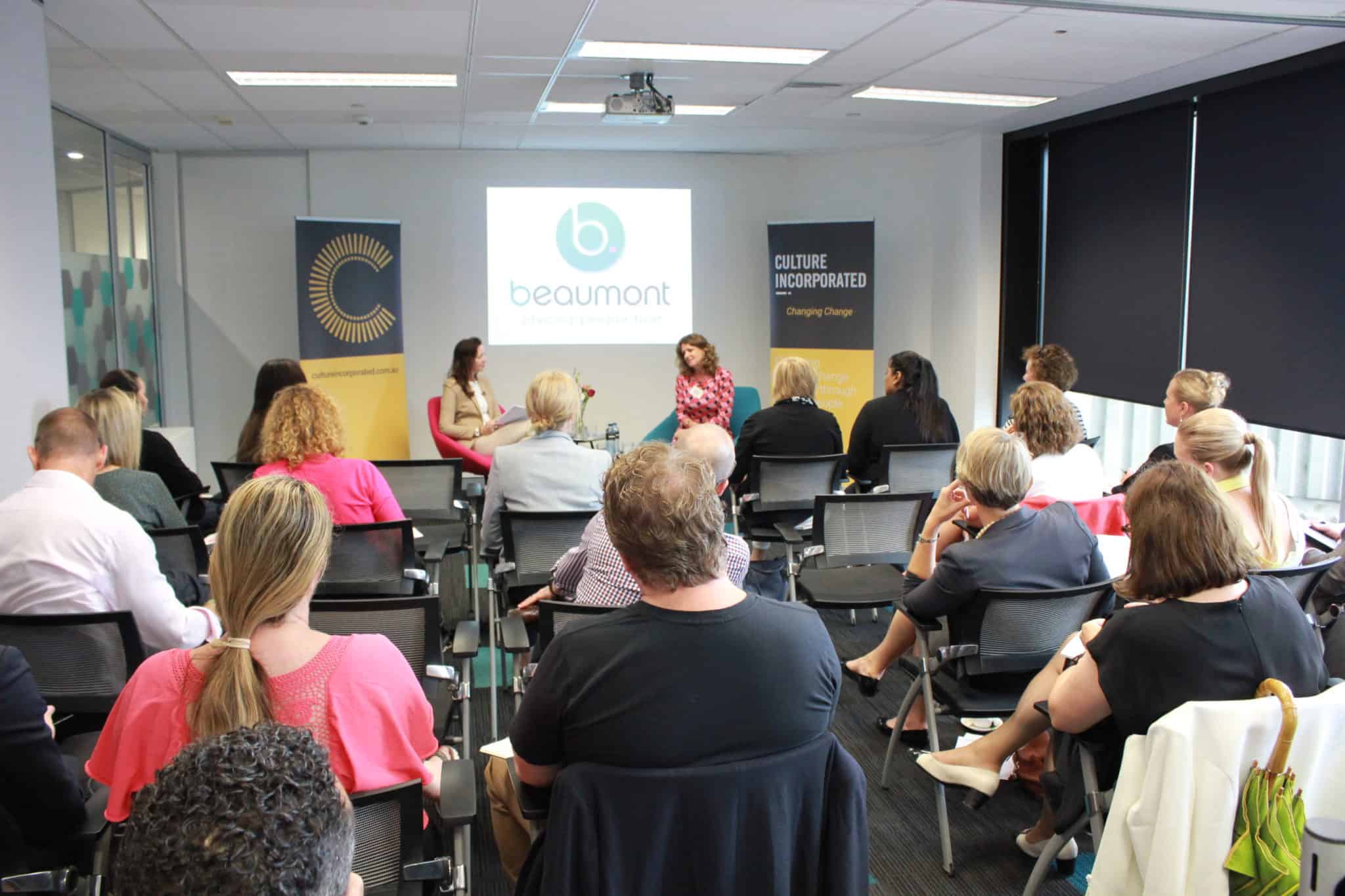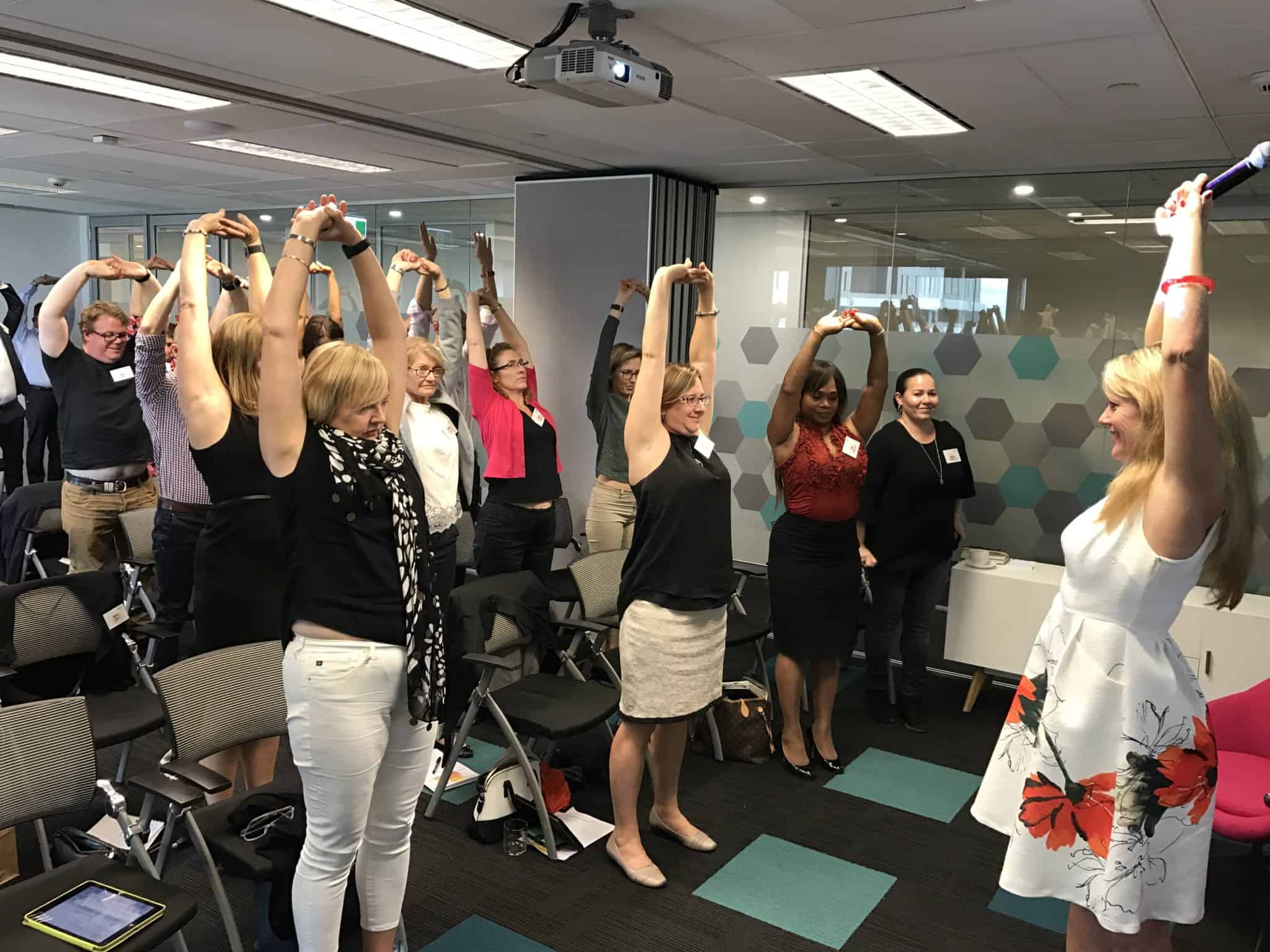 Watch a short taster of our #CULTURE17 Sydney Summit with the "Grateful Share" concept by our Keynote, Martin Creighan from AT&T (5.35mins), hear what Kirsty Simmonds from AMP and Deme MacDonald from MaxAus Consulting thought, and gain an overview of what you can expect from one of our #CULTURE Summits.
"From our very first conversation about company culture it was obvious to me that CCI were an inspiring organisation who walk their talk, who challenge the status quo, and who deliver thought provoking experiences at their events. It was so refreshing to be a speaker at their #Culture17 Company Culture & Disruptive Leadership Sydney Summit 2017 because not only had they curated an exceptional day of practical education, but also every little attention to detail had been taken care of. Julie and Diane are true professionals who have a deep understanding of what it takes to improve a company's culture.
Heidi Dening
Di and Julie organised a fabulous summit with some VERY interesting guest speakers. These speakers encouraged reflection of the purpose of moving forward. This was a fabulous day of networking in a meaningful manner. Overall a HUGE thanks for a GREAT day.
Cassandra Cooper
We were honoured to be asked to speak at the Summit and not only did we get to present our experience to the Summit, but we were able to take away many tools and valuable stories to implement in our own business.
Matthew Wheatley
I was a speaker at the #Culture17 Sydney Company Culture & Disruptive Leadership Summit in March 2017, and as someone who puts culture front and centre of my business every day (Insentra was awarded #8 on the Great Places to Work in 2016 and #4 in 2017), I know the power of company culture.  The Summit wasn't your usual speaker-fest – there were no consultants talking about theory to sell their services, instead we were engaged by a carefully curated line up of leaders from big corporate, agile start ups, government bodies, and everything in between, who are getting great results in their business, every day.  
All the speakers openly shared their stories of success and the pitfalls they navigated along the way, so that everyone – including me – left the event with ideas, inspiration, and a clear action plan that they could implement straight away.  Billed as a collaborative and immersive experience, the event delivered, even down to the thinking behind the coffee orders ready on arrival, and the interwoven mini wellness sessions.  Professionally delivered by the team at Changing Change International (CCI), it was a great event to be a part of, and it is a great investment for anyone who wants to make a difference to their team, their business and their bottom line.
Ronnie Altit
A fantastic event. The speakers provided great insights and were very motivating and inspirational.
Kasey Patterson
Our next event will be #CULTURE18 Sydney on 15 May 2018 – join us
Our next event will be in Sydney on 15 May 2018, and we are busy lining up a stellar cast of speakers and collaborators to make it another memorable event.  
So watch this space – more details to follow soon!
#CULTURE17 NENW – November 2017
Putting customer service culture at the heart of everything
The Service NSW experience
Global trends in culture & leadership
An insider's view
How to be a great place to work
How Culture and Leadership impact transformational change
Inclusive Leadership
Challenging gender stereotypes
Out with the old
How to change entrenched culture
Speak up on safety
Creating a culture and improving performance with Safety, Health and Environment
#CULTURE17 Sydney – March 2017
Big corporate, big culture: You can't buy company culture, you have to build it 

How to be a great place to work: Why company culture is not the responsibility of the leadership team

Right from the start: The future of company culture: young leadership begins now

Disruptive leadership: no BS and Bow Ties: Disrupt your market through your company culture

Growing pains: Grow your culture as you grow your business

Give and you will receive: All for the greater good – company culture and the impact of charitable giving
The change imperative: Sustaining culture through imposed change

How would you like your team: fried or scrambled?: Merging companies and merging cultures

The culture effect: creating raving fan customers: Creating wow and the authentic customer experience

Building a culture of workable wellness: Creating resilient teams in mind and body 

Putting round pegs in round holes: A cure for revolving door recruitment

Being differently-abled is a superpower: Embracing diversity in all its forms
#CULTURE16 NENW – December 2016