Making companies great places to work
Welcome to Culture Incorporated™ by CCI, where businesses around the world come to develop change-ready and change-resilient people, teams and businesses, through shifting their company culture, and transforming their results. We change the way change happens; you get a great place to work.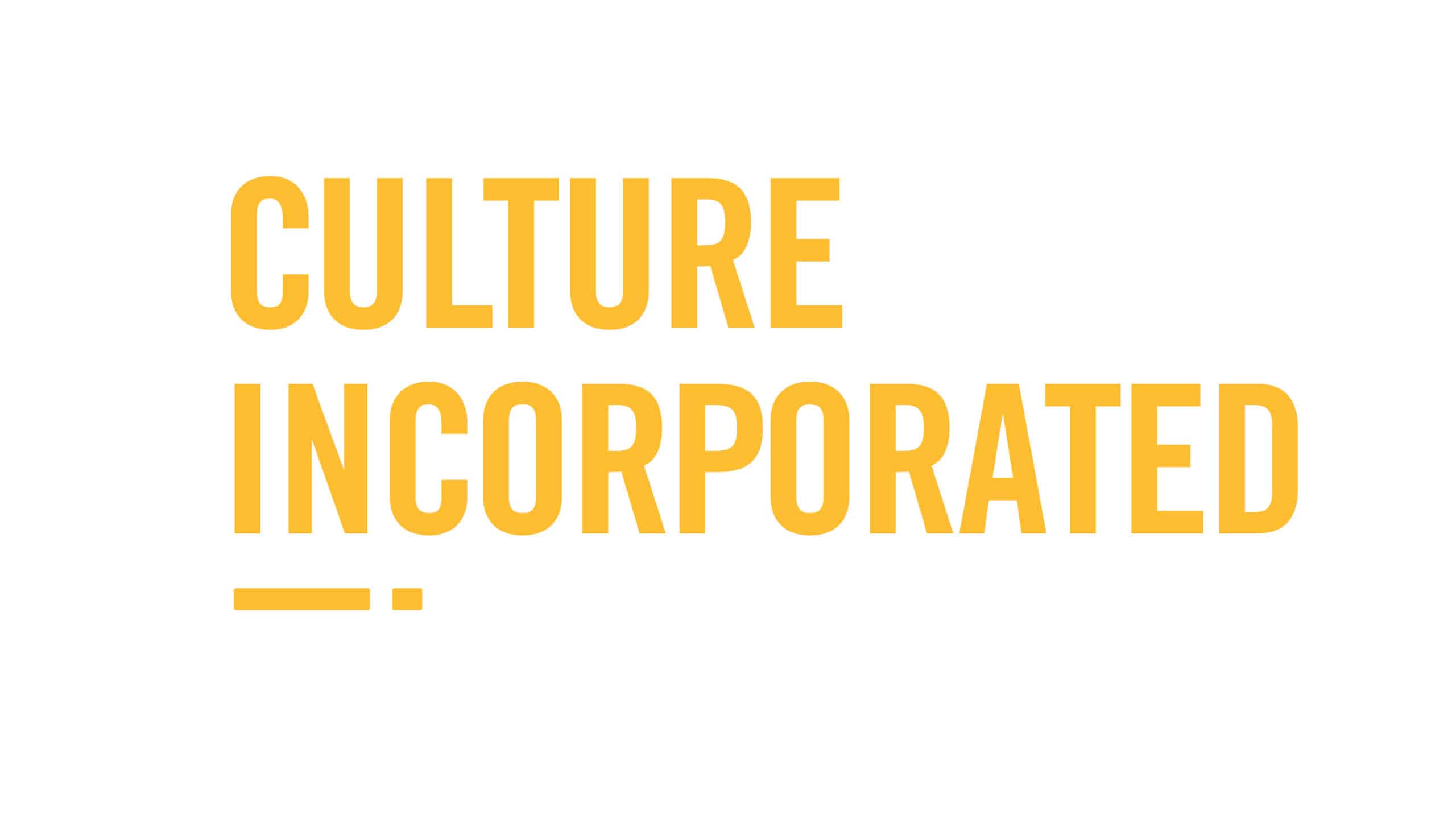 Making companies great places to work
Behind every great company are great people, who live and breath the company's purpose, and values, every day.
Culture is created by every person, interaction and process in your organisation.  Every decision changes – positively or negatively – the desired culture, and your business outcomes. Your culture is the result of a thousand tiny actions, a thousand thoughts that become actions.  No speech or vision statement can create your culture.  It constantly evolves; there is no "set and forget".  You must be intentional with the culture you nurture.
We help you build on your knowledge and experience to keep your culture fresh.  We help you attract, and retain, and develop great people.  And we help you define and shift your culture, and make sure the business supports your people and your culture.   And more.
#CULTURE KNOWLEDGE
IMMERSING IN CULTURE
Culture is not "set and forget" and there is always more to learn.  So we curate the opportunity for your continuous development
LEARN MORE ABOUT EXPANDING #CULTURE KNOWLEDGE
#CULTURE PEOPLE
DEVELOPING YOU & YOUR TEAM
You need great people to thrive in your culture, so that it's sustainable.  So we help you support and develop them, using science, not moonbeams.
LEARN MORE ABOUT DEVELOPING  #CULTURE PEOPLE
#CULTURE SHIFT
ATTUNING YOUR CULTURE
 We champion creating great places to work – and great people to work in those cultures.  And we go beyond that to create a great business.
LEARN MORE ABOUT MAKING A #CULTURE SHIFT
Helping You Develop Your Knowledge
#CULTURE Knowledge
 Join us for our exclusive monthly and annual company culture immersions, where you get to co-create the conversation.  Play in the deep end, don't just dip your toe.
Monthly #CULTUREBites lunchtime immersions
Annual #CULTUREConnective all-day immersions
Regular podcast #CULTURE Soundbites (under construction)
Connecting culture change champions and successful leaders and joining them  in conversation
Expanding your culture skills and knowledge
How do you find out what other companies are doing?  How to do you find out what solutions have worked and what have not worked, and the truth that sits behind the fixed grins the company displays publicly?  
What if you were able to connect regularly and in a meaningful way, rather than sporadically at industry events and networking?  What if you could ask the questions that keep you awake at night, and get answers from leaders walking a similar path to yours?  
What if you were able to share your insights and help others make work a better experience for many?
Our exclusive, curated, bite-sized lunchtime and all-day company culture immersions are  intimate mastermind think tanks.
The speaker doesn't stand at the front, present and leave.
There is no generic hotel, or swanky conference centre.
Instead, our immersions take place in an intimate setting, where you can feel the culture of the organisation who host us.  You get to ask the questions you care about, share your insights, and have conversations with other successful leaders who are making a difference in their workplace, every day.  You get to co-create the discussion.
You'll meet, mingle and munch, continuously immerse, improve, and innovate, and be supported to rise to the challenges – and optimise the opportunities – that will develop you as a people leader and culture champion.
Find out more about our monthly #CULTUREBites and our annual #CULTUREConnectives today.
Join leaders from these companies
#CULTUREBites & #CULTUREConnective Conversation Leaders, Members & Guests
Join us now to connect with your fellow culture advocates and develop your culture attunement muscles to start getting the results you deserve.  
Make sure your voice is heard and your questions are answered.
Want to expand your knowledge between immersions?
Try a little Blogspiration
a mixture of blogs and other inspiration, resources and more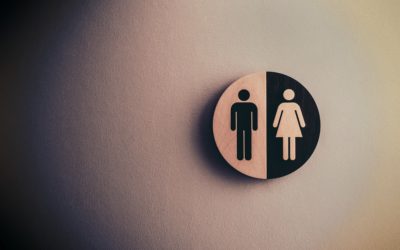 The latest WGEA's data on the country's gender pay gap and women's workforce participation
read more
Helping You Develop You and Your Team
#CULTURE People
Your culture is your greatest asset, but it doesn't exist without people.  So how do you lead better, select the right people, those who will thrive in and enhance your culture, and how do you develop them and unleash their productivity, creativity and innovation?
ATTRACT, RETAIN AND DEVELOP YOUR TEAM
CHANGE ANYTHING™ FACILITATIONS
People insights, facilitation and development trainings 
Do you know what really motivates your team members at work?   How your motivations affect your leadership and your success? 
Do you know how your team, your peers and your clients like to receive information?  Or if they need time and what level of details to make a decision? Or how likely your team are to embrace change quickly?  
We all have a unique combination of attitudes and preferences, which when identified and embraced can enhance communication, influence, empathy.  These insights can also be used collectively to map your team (and company culture), identify their complimentary attitudes and the power of their differences.   And you can attract and retain the right team members with precision.
How's your emotional culture?  Do you want to inspire your team?  
Find out more about how to develop your leadership, your people, and your team's resilience, ability to communicate, speak with confidence, influence and adapt to change, and more.
Helping You Achieve Success
#CULTURE Shift
The simple recipe to attune your culture: the Culture Incorporated™ Model that makes your company a great place to work
Incorporating culture into 
everything you do
 Shifting your culture and attuning your culture, teams and business
What problems are people trying to solve when they reach out to us?  It's often issues they perceive lie with their team – silo mentality, reactive problem solving, revolving door recruitment and managing by bureaucracy.  And with $8.8k/day wasted on bad hires, $7.1k/day on unproductive conflict and $7k/day wasted failing to benefit from innovation – the problems need to be addressed for the business to thrive.  
But what if the problem isn't your people?  What if it's you?  What if it's your culture?  What if it's a mismatch between your vision and your policies, procedures, and environment which is undermining your efforts?  
Understanding where the issue actually lies takes a little bit of detective work and knowing where to look.  In turn, the solution uses a robust framework that guides you to successfully achieve a sustainable and ecological #CULTURE Shift.  It helps you  attune your culture so that it is built to last –  a culture that has the ability to adapt, flexing and flowing as your business grows and contracts, as it weathers the storms that inevitably happen in business – and unleashes your ability to achieve your goals.
What does that framework look like?  How do we help you to achieve a #CULTURE Shift and ultimately be a great place to work?  Find out more about shifting your culture so that your team thrive, their productivity, creativity and innovation are unleashed here:
Passionate about creating great places to work
Connect with us
You can conect with us at our monthly #CULTUREBites immersions, and at our public events when we chair, MC, facilitate and more to develop and inspire great leaders
Upcoming public events
you can connect with us when we MC, Chair, Facilitate or Speak at the following events
#CULTUREBites monthly immersions, third Wednesday of every month (Chair)
9th Women in Banking & Financial Services Leadership Summit, 25-27 February 2020 (Chair & Facilitator)
Hands Across the Water – International Women's Day panel, 10 March (Chair)
13th Women in Public Sector Leadership NSW 16-18 March (Pre-Summit Facilitator & Summit speaker)
Inaugural Defence Industry Leadership Summit 6-8 April 2020 (Pre-Summit, Summit speaker & Chair)
Women in Healthcare Leadership Summit, 27-28 April (Chair & Keynote)
Women in Operations Leadership Summit, 18-20 May (Pre-Summit, Summit speaker)
Leadership Pathways:  Management and Leadership Foundations 25-26 August (Facilitator)
Women in Leadership Virtual Summit, 14 September (Chair & Facilitator)
Women in Defence Leadership Summit, 6-7 October (Chair & Facilitator)
If you'd like to secure Julie for a Keynote or to MC your event, then click the button.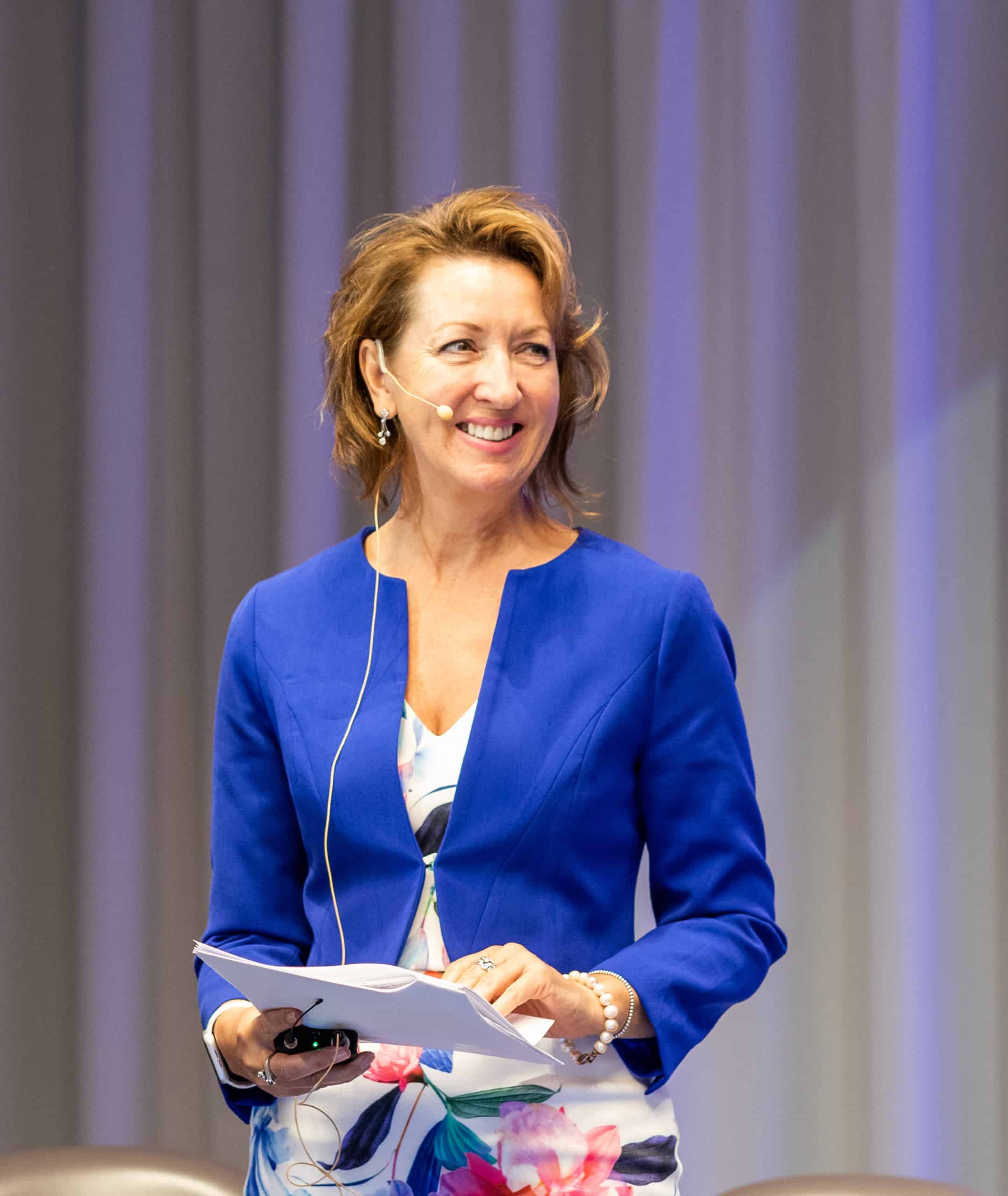 Get in touch
Want to know more about how we can help you expand your culture knowledge, shift your company culture, develop your people, set your team up for success, or grow as a leader?  Then get in touch today.