Our work
(AKA OUR PASSION)
Bottling the essence of your culture and getting the components right is essential, and #CULTURECollab™ is where you come to map your existing culture, hone your Employee Value Proposition (EVP), design steps to unleash its potential and then engage your team to undertake real-world experiments and unveil it to the world.
It's where great companies and great leaders grow.
MAPPING CULTURE
We'll help you make your culture tangible by mapping your culture across the 16 dimensions of the #CULTURECollab™ Culture & EVP Canvas, reveal the key motivations and attitudes that shape your vibe, and create a heat map to identify where to focus.
DEVELOPING STRATEGY
Taking your #CULTURECollab™ Culture & EVP Canvas, heat map, and data from your employee survey insights, your priorities will be clear, and we'll help you determine your best next steps, ones that align with your business strategy, to identify a clear roadmap for delivery.
ENGAGING the TEAM
Co-creating is the name of the game, collaborating and utilising the collective genius of your team to optimise your culture across the 16 dimensions.  These are hands on, creative and immersive facilitated sessions that deliver on multiple levels.
SHIFTING YOUR CULTURE
To bring your culture off the page, you need to run experiments and adopt what works, to attune every aspect of your business.  From rituals to recruitment practices, policies to workspace, each element fits together to shift your culture.
TELLING THE WORLD
Your culture doesn't just live inside your business, it can be felt by those who interact with you, from suppliers to customers, clients and job applicants.  So how do you articulate what you stand for, and what methods do you use?
TRACKING & REVIEWING
Culture doesn't sleep, you can't 'set and forget', every action and inaction impacts your culture.  So tracking your culture, and regular reviews across the 16 dimensions will ensure your culture grows as you do – in the way you want it to.
#CULTUREBites™ are monthly immersive lunchtime sessions where leaders doing great things in their business sit at the virtual #CULTUREBites Table and lead a conversation about an aspect of company culture.
From wellbeing to hybrid working, from innovation to working across generations, these are peer to peer learning and sharing opportunities with the best in the business.  Think Canva, AWS, AT&T, Tiffany & Co, Microsoft and those less well heard of gems like Mantel Group, 8 Squad, Baraja and more.
reserve your seat at the #CULTUREBites table today
Join us each month for two hours of inspiration, insight and practical know-how from those getting results in their business every single day.
#TEAMCollab™ works to optimise the strengths of your people, identify and attract those you need to achieve your goals, and made resilient by making your team culture tangible.
It's underpinned by people analytics grounded in science not moonbeams, and world-class, research-backed uniquely powerful methods to create human conversations about what really matters in the workplace.
YOUR TEAM OF TODAY
Optimising your existing team by working with each person, and then the team to identify individual and collective superpowers, build empathy to overcome friction, and create better working relationships.
YOUR TEAM OF TOMORROW
Using people analytics to identify the ideal attributes for each role, crafting your search to appeal to your ideal candidates, making your recruitment strategy more effective and ensuring cognitive diversity
your TEAM CULTURE
Taking your team culture from intangible to tangible using the #TEAMCollab Canvas™, creating a team that is not just accountable, but one that takes ownership, unleashing their creativity, productivity and innovation - and improving your results.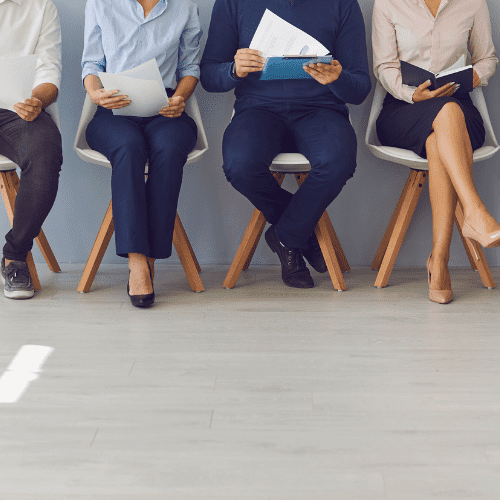 Let's Start Something new

Say Hello!
Want to know more about how we can help you expand your culture knowledge, shift your company culture, develop your people, set your team up for success, or grow as a leader?  Then get in touch today.