WELCOME TO
#CULTUREBITES™
RESERVE YOUR SEAT AT THE TABLE TODAY
WHAT IS DIFFERENT ABOUT #CULTUREBites
When you want to learn a foreign language, the secret is to immerse, surrounding yourself with those who are already fluent, and others who are on the same journey as you.  People who understand where you are coming from, understand your struggles, and can keep you taking action.
As Simon Sinek says, it's not about intensity – how long you do something in one hit – but consistency – how regularly you do something. You don't get strong after going to the gym once for 9 hours, you get strong after going for 20 minutes each day, month after month.
It's just like that with #CULTUREBites. An initial commitment to intensity is good – that's our all day #CULTUREConnectives immersion – but what really moves the needle is ongoing regular immersion and access to all the support you need.  That is why #CULTUREBites exists.
JOIN US ON THE PENULTIMATE WEDNESDAY OF EACH MONTH THROUGHOUT 2022 AND 2023
Connecting successful leaders and culture change champions and influencers, and joining them in conversation.
You ask the questions you want answered, and have genuine conversations with leaders who are making a difference in their workplaces every day.  You get to co-create the discussion, and problem-solve in a safe space.
Your Culture: "How to be simply irresistible - turning the challenge of the Great Resignation into an opportunity for the Great Attraction."
The media has been pretty vocal on the topic of the "The great resignation" in recent months and it's certainly true that many people are re-evaluating what they want, need and expect from their employers after the rollercoaster of the past two and a half years. 
What's really going on? And what do we do about it? 
So this month, we as leaders, need to decide if we're ready to make the most of an opportunity to create genuine change in our workplaces. In this wide-ranging conversation, we'll be exploring how Telstra are approaching the challenge – and turning it into an opportunity.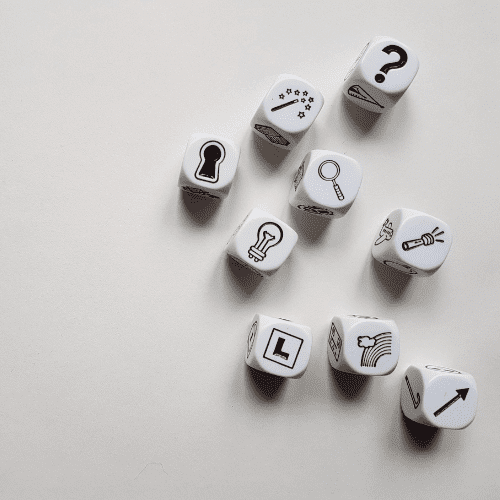 #CULTUREBites is about you asking the questions you care about and having conversations with leaders who are making a difference in their workplaces every day, not simply sitting and listening to a speaker.   
So whilst our Conversation Leader will guide us through the session, you will co-create the discussion.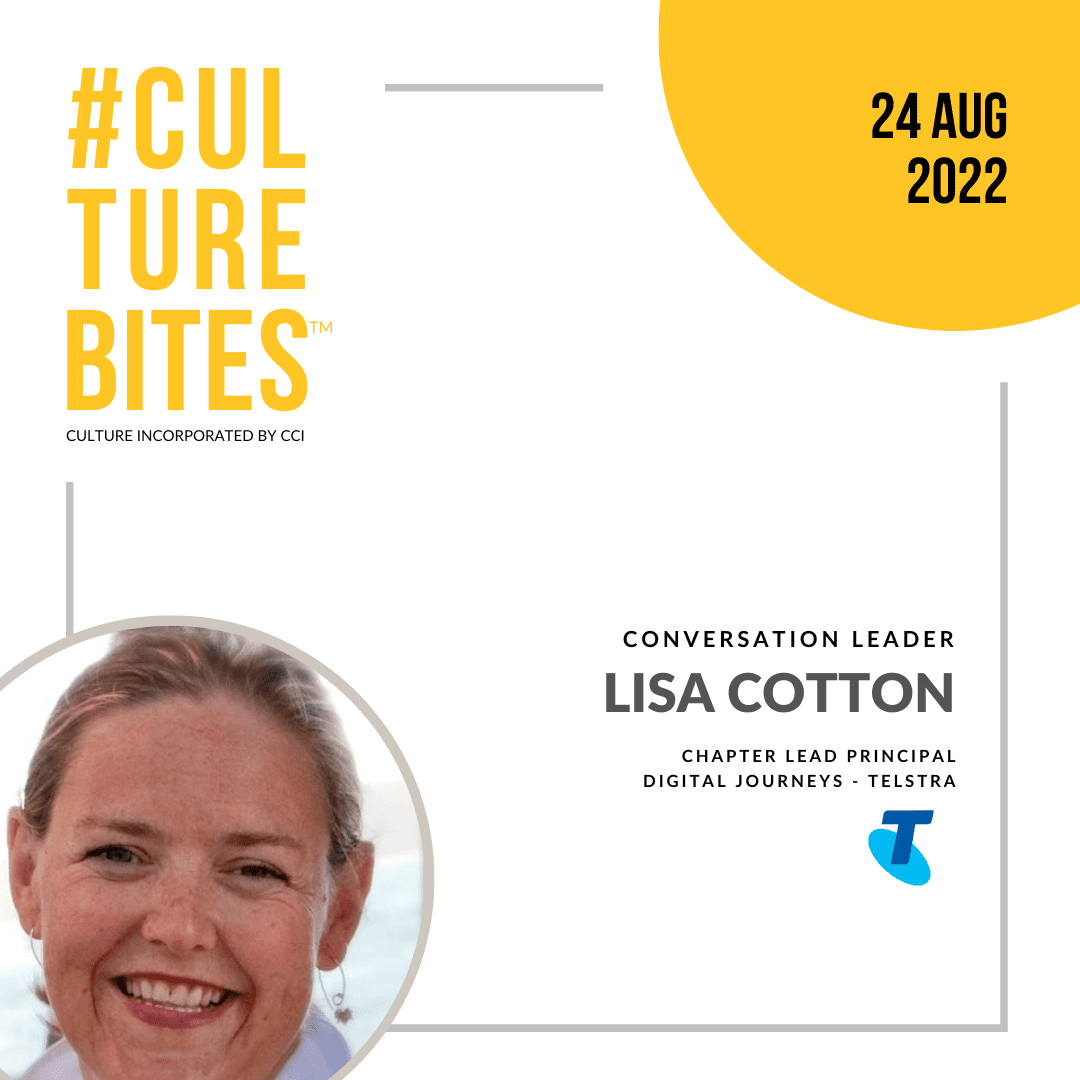 LOOK WHO'S LEADING THE CONVERSATION
Lisa Cotton
Chapter Lead Principal Digital Journeys, Telstra  
Lisa has over 25 years' experience in a diverse range of roles at the intersection of business and technology in financial services and telecommunications. 
In her current role as a Chapter Lead, she brings her passion for genuinely connecting and empowering people and creating better ways of working, to lead a team of digital specialists creating brilliant experiences for Telstra customers on the telstra.com website and My Telstra mobile app.
A #CULTUREBites Member, Lisa will be leading the conversation this month, sharing how Telstra turn challenges into opportunities and do things differently.
About Telstra
Telstra is Australia's leading telecommunications and technology company, offering a full range of communications services and competing in all telecommunications markets. 
In Australia, they provide 18.8 million retail mobile services, 3.8 million retail fixed bundles and standalone data services and 960,000 retail fixed standalone voice services.
They believe it is people who give purpose to technology. That's why their purpose is to build a connected future so everyone can thrive. That's why they build technology and content solutions that are simple and easy to use, including Australia's largest and fastest national mobile network. That's why they strive to serve and know their customers better than anyone else – offering a choice of not just digital connection, but digital content as well. And that's why they have an international presence spanning over 20 countries.
In the 21st Century, opportunity belongs to connected businesses, governments, communities and individuals. Telstra is proud to be helping our customers improve the ways in which they live and work through connection.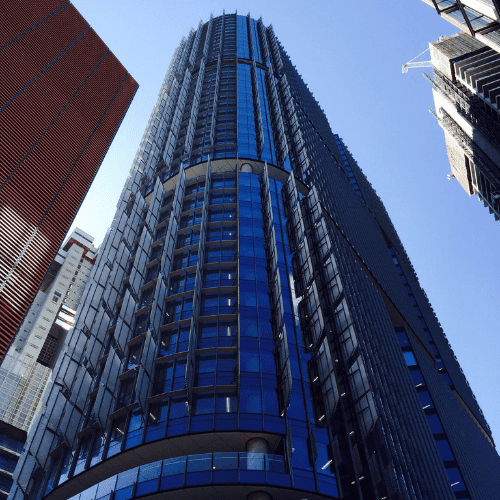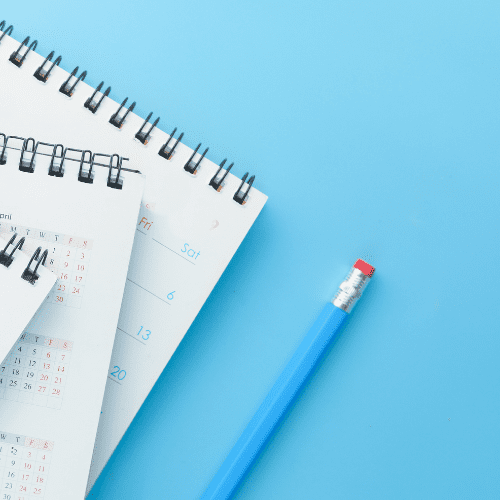 24 august 2022
Time:  12 noon to 2pm (Sydney time)
Venue: Zoom (details will be confirmed once you register)
Entry & pricing: Only members or prepaid guests can join the session – see below on how to join us
TIME UNTIL OUR NEXT IMMERSION
#CULTUREBites order of play
What happens at a #CULTUREBites immersion?  Well, every month we have a different Conversation Leader, focusing on a different aspect of company culture, we lunch and then we immerse in the conversation.
Welcome
Lunch provided when in person
Meet, mingle & munch with your Conversation Leader, fellow members, guests and culture change champions, and build your network 
Get the conversation started 
With your Conversation Leader
Time to sit at the #CULTUREBites Table, and get ready for an in-depth conversation lead by the Conversation Leader, where you can conspire, collaborate and challenge each other to create even better places to work
Key learnings & what's next
With Julie Alexander
Closing thoughts, key learnings, and what's on the menu for next month with a final opportunity to network with your fellow attendees.
Time to head back to the office to share with your teams and plan the implementation of your key learnings 
1.  COME AS A
#CULTUREBites Guest
CASUAL GUEST One-off investment
** Reduced whilst #CULTUREBites is virtual **
Subject to space at the Table
Feel free to come along and try us out before you commit to Membership but remember, you can only join us twice* as a guest before you will need to join (*suspended whilst we are virtual).
AUGUST SESSION IS NOW OPEN
Simply complete the form with your details and a confirmation, with the Zoom details you need for the day, will be sent to you.
Topic: Your Culture: "How to be simply irresistible – turning the challenge of the Great Resignation into an opportunity for the Great Attraction"
Conversation Leader:  Lisa Cotton, Chapter Lead Principal, Digital Journeys at Telstra
Date:  24 August 2022
Time:  12 noon to 2pm (Sydney time)
Venue: Zoom
Entry: Only Members or prepaid guests can join the session
#CULTUREBites 24 August 2022 Casual
What's in it for you?
Some of the things you'll get from joining us for #CULTUREBites each month
CONNECT
Connect with successful leaders, collaborators and co-conspirators, mentors and mentees and have real conversations
SUPPORT
Align with leaders, collaborators and co-conspirators who will support and celebrate your success, and help hold you accountable
LEARN
Shortcut the learning curve on how to build a sustainable culture by asking the questions you need answered and enjoy your work more
NETWORK
Build your network with like-minded professionals across diverse businesses, those with aligned values, who put people before profit
GROW
Expand your thinking, your insights and develop your culture change muscles, and how to grow the next generation of leaders
BREATHE
Take time out of the whirlwind once a month for a mini off-site for you to refresh, realign and refocus – and get time to think … and breathe
Like a 

sneak peek of what happens

?
Our highlight videos capture the essence of what you can expect from an Immersion – the full session videos are for Members only, allowing them to revisit, catch up and share key learnings with their teams.
When's it happening?
We generally meet on the Wednesday of the penultimate week of the month – which is usually the 3rd Wednesday of each month.
As a Member, you receive preferential access to all the Immersions, the opportunity to bring guests for half the usual investment, all the Conversation Leader materials … and more
24 Feb - SOLD OUT
24 Mar – SOLD OUT
21 April - SOLD OUT
19 May - SOLD OUT
23 June - SOLD OUT
21 July - SOLD OUT
18 August - SOLD OUT
22 September - SOLD OUT
20 October - SOLD OUT
17 November - SOLD OUT
23 February - SOLD OUT
23 March - SOLD OUT
20 April - SOLD OUT
18 May - SOLD OUT
22 June - SOLD OUT
20 July - on a break
24 August - ON SALE NOW
21 September
19 October
23 November
Our official supporters
Thanks to our Official Supporters for helping make the magic happen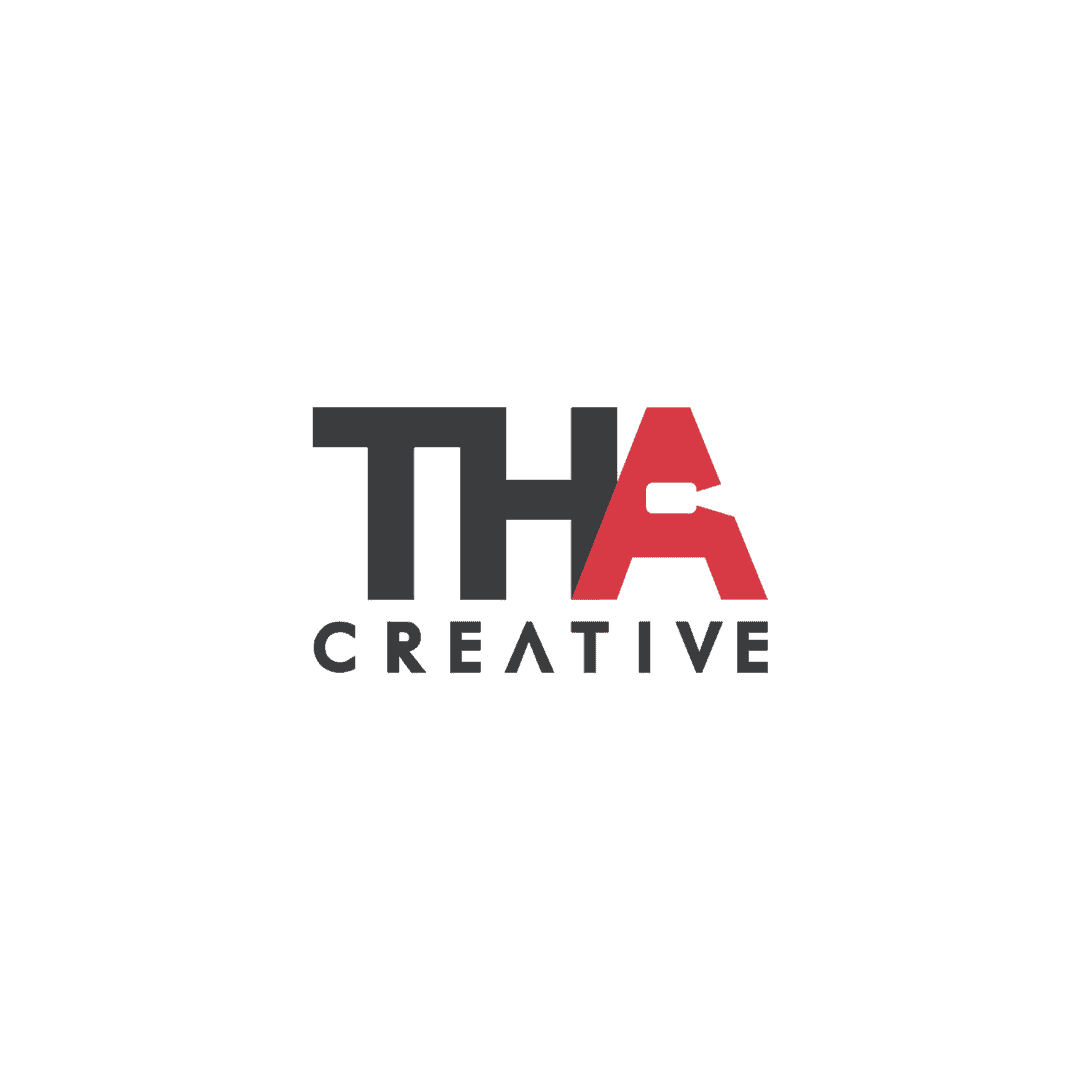 THA Creative Agency provide us with all our incredible video content for #CULTUREBites from the highlights videos to the full session videos which Members can view to support their learnings.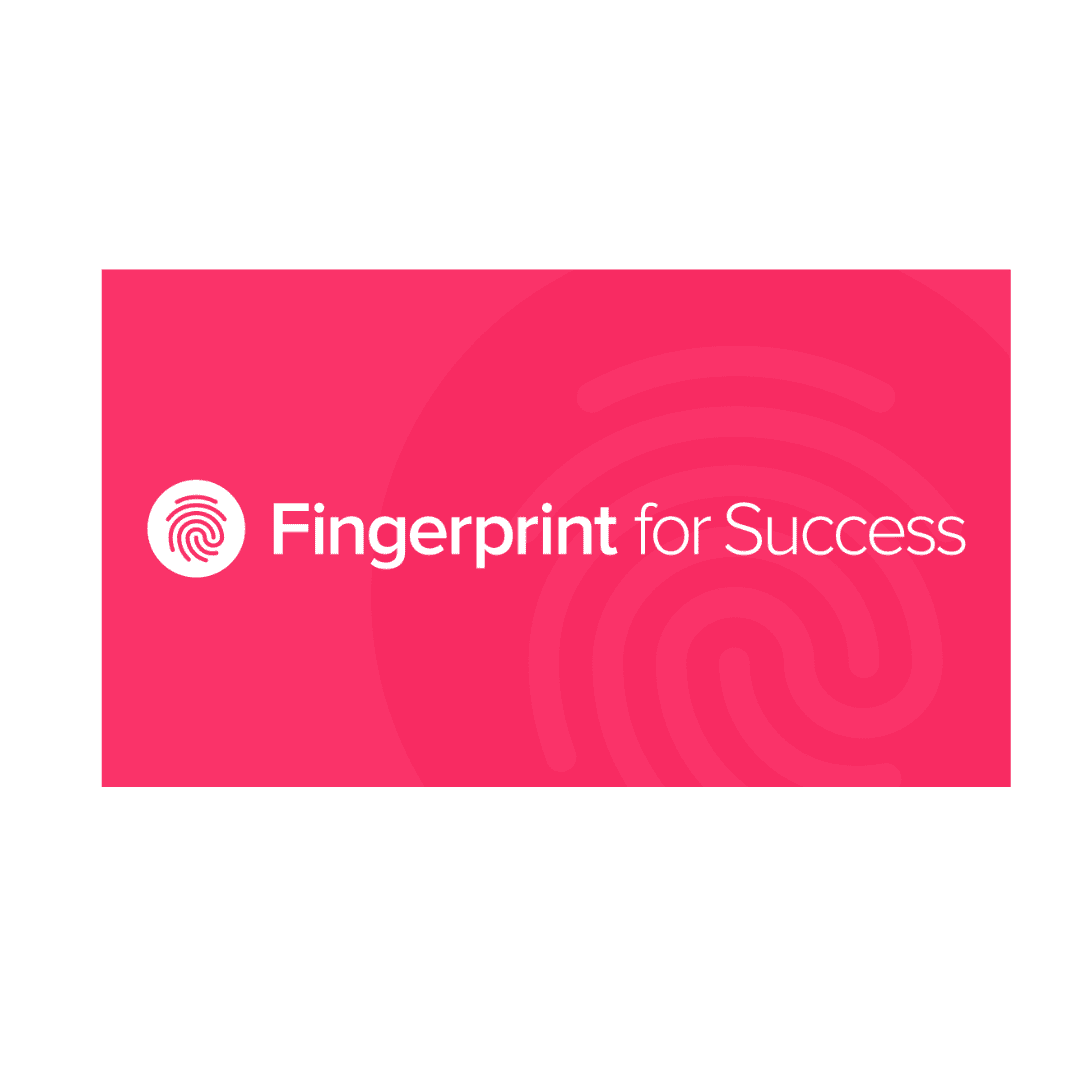 Fingerprint for Success (F4S) is a revolutionary People Analytics and AI Coaching platform helping organisations and individuals, empowering people to integrate wellbeing and performance, and enhance their company culture.
Let's Start Something new

Say Hello!
Want to know more about how we can help you expand your culture knowledge, shift your company culture, develop your people, set your team up for success, or grow as a leader?  Then get in touch today.